Additional Information
You can learn more about the Christadelphians and their beliefs by following the external links below.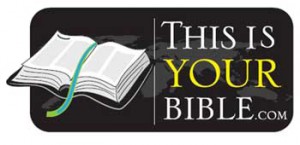 ThisIsYourBible.com
This jointly-sponsored preaching website, was launched on January 1, 2006. The primary objectives for the site are to witness the true Gospel around the world, provide multiple first principles-based resources, create a global partnership across CBM/CBMA/ACBM for global correspondence course network and follow-up, increase the awareness of the Christadelphians, measure responses and learn more about the topical interests of students, leverage existing resources across Christadelphia and find new brothers and sisters!
The Christadelphians (UK)
This site explains what Christadelphians believe and why they believe it. Includes a searchable directory of Christadelphian sites information on how to use the Internet 'safely', and the Christadelphian Webring. Several UK regional groups have pages on this site, and any Christadelphian group in the UK can have a page or URL on the site for free. Run by the Christadelphian Internet Project.
Support Christadelphian Bible Mission of the Americas.