December 15, 2013
Return to Guadalajara
By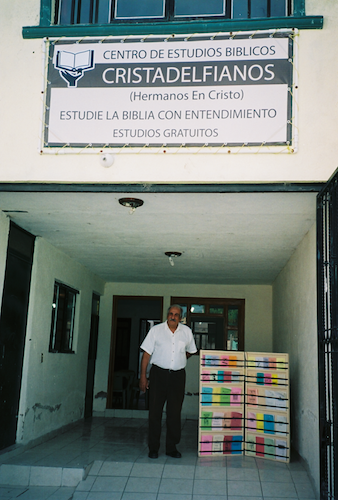 On Thursday evening October 17th, we arrived in Guadalajara, Mexico for 4 days of ecclesial activities.  Two series of 7 advertised talks were presented to members and friends in two cities, Guadalajara and Ocotlán.  The Biblical themes were Relationships and the One Body.  Two additional Bible Classes were delivered in Ocotlán on Friday evening October 18th on the topics of "How to wait with hope and Patience in a World without Hope" and "How to make decisions in life which are Biblical and not Emotional".  There are two brothers and one sister in this city, however, there were about 20 in attendance for the two Bible Classes – 7 brothers and sisters from the 2 cities, and the rest – adult visitors and children from Ocotlán.
They say that October is the best time of the year weather-wise to visit Guadalajara, and that it has the second best weather in the world – so thankfully it was quite pleasant during our stay. We arrived at the meeting Hall in Guadalajara for the daily Bible readings at 3pm on Saturday, followed by the first 2 talks in the Relationship series.  The Mission mini-bus was used to pick-up 11 from the town of Ocotlán, an hour and a half away, so that they could attend both Saturday and Sunday activities in Guadalajara.  There is a second storey above the large meeting room where they were able to stay over-night.  Approximately 35 were present on the Saturday (about 20 members and the rest friends) for the first two talks which started at 4:30pm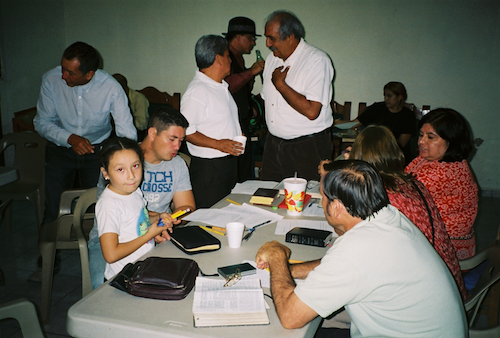 Sunday was a full day with the Remembrance Service, followed by two more presentations on Relationships, with a hot meal provided by the sisters between the Bible studies.  There were approximately 45 present – about 25 brothers and sisters, and a number of long-time visitors, and also several there for the first-time due to handbill advertising and posters.
On Monday evening, October 21st three more studies were delivered in Ocotlán on the principles of the One Body with 11 adults participating in these studies.  The 3 members along with the regular visitors are experiencing the challenges we all face in the Truth, as each changes his or her behavior to be more in-line with Christ's example.  This little group needs the scheduled support of the Ecclesia in Guadalajara.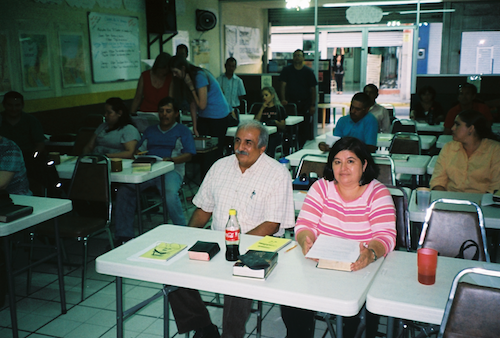 Each country has its own cultural traits, and when individuals are baptized into Christ, they must continue the process of being transformed by the renewing of the mind, as they prepare to be citizens of the coming kingdom.  These two groups are helping each in this process, in order to be found acceptable when He returns.  We are thankful for the warm hospitality extended us for the duration of our stay.  We were also encouraged to witness the timely and orderly manner in which the Guadalajara Ecclesia conducts its services.
< Back to news
Support Christadelphian Bible Mission of the Americas.