July 10, 2019
48th Guyana Bible School
By Bro. Abedi N'djelekulu
Bible School is held every year in Guyana since Easter 1969 when it was first held at Eccles Hall. This year should be the 50thyear, the year of Jubilee if 1973 and 1974 had not been missed. The Kilcoy Ecclesia, the host ecclesia for this year, have joined the other ecclesias in 1979 and ever since it has become a 4 years Rota which has continued uninterrupted since then, thus making this the 48thfor  Guyana and the 10thto be held at the Kilcoy Hall.  This year the Bible School was held on the Easter holiday from April 19thto 22nd2019 on the theme:"… He that shall endure to the end, the same shall be saved" taken fromMatthew 24:13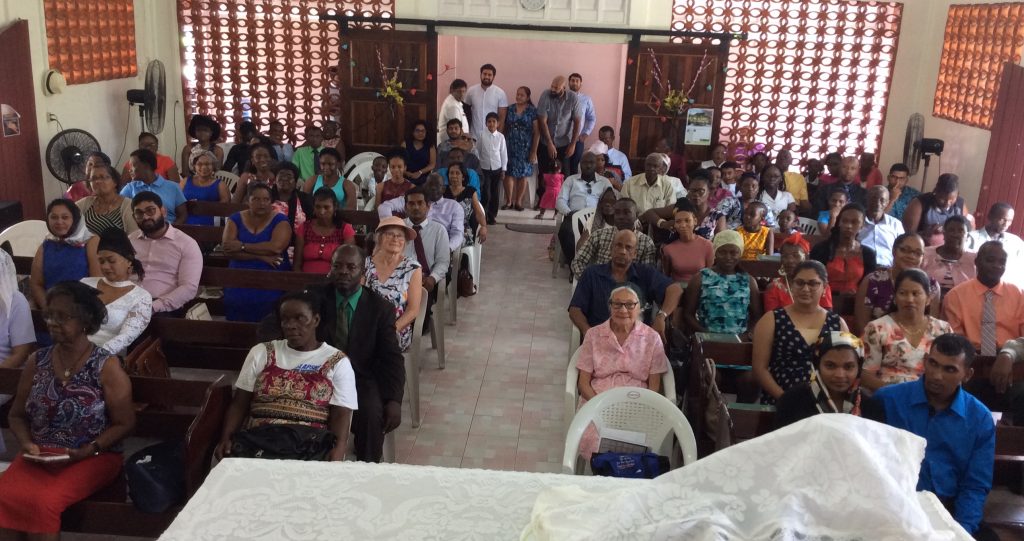 The theme was taken from the words of our Lord Jesus Christ, words of warning to his disciples about the perils of the time of the end (believed initially to be of the mosaic dispensation) with its false prophets and the increase of lawlessness which would cause the love of many to wax cold. These words also constituted a prophecy to future generations of disciples, for the time of the end (believed to be the time of the Gentiles) which time we believe we are living in even these days. Two speakers have lead the students in the study of the words of this theme; Bro Martin WEBSTER of Ontario Canada and CBM link to ST Lucia who spoke on  the topic "I have provided me a king"and Bro Clive DREPAUL of the Brooklyn Ecclesia New York USA , on the topic: "Facing all sorts, how can I endure".
Bro Martin started his address with a brief review of human history and human rebellion against God. Capping their lawlessness, the Israelites ultimately requested for a human king, a statement to show that they did not want God as their King. As result God listened to their request and Saul was made king. He was the kind of leader the people wanted and that is who God gave them. However, predictably he was a failure as he lacked the Godly characteristics that God would desire in a leader. In the process of time, God then brought a young boy who was a "nobody" in this life, but was described as a "man after God's own heart" to be their leader. That boy was David. 
In the following lesson – David and the Thwart– Bro Martin Webster spoke of the amazing faith of David. He started at the challenge of Goliath to his people Israel and then saw the fear of Israelites to meet Goliath. By faith this young man David saw Goliath only a little man in God's eyes and so was determined to fight him. His faith and conviction was that God was his strength and with something as tiny as a stone from a sling he killed Goliath. by (Saul's ) servants and the army;  Saul became very jealous of David and had tried to kill him. Saul wasted a lot of time and energy chasing after David, intending to kill him. However, on two occasions, David could have killed Saul but because Saul was the Lord's anointed, he would not lay a finger on the king. 
Bro Martin Webster further spoke on Two Great Oathswhen David became king, in reference to Psalms 132. This psalm, he said, was very likely composed by Hezekiah when his life was extended by 15 years, and Hezekiah reflects on not only his own challenges but David's afflictions, and his desire to make Zion the center of Israel's worship. 
Finally in his last lesson, Bro Martin Webster elaborated on these statements: "in his youth, David was identified by God as a man after mine own heart"and in his old age, it was said "David did which was right in the eyes of the Lord, and turned not aside from anything that he commanded him all the days of his life, save only in the matter of Uriah the Hittite". He then left the audience with this open question: "can it be said of us… they did what was right in the sight of the lord and… not turned aside from anything that he commanded them all the days of their lives…?" He stressed of the assurance that every "exception " will be erased as it was the case of David as result of our faith. Bro Martin concluded through the use of Jude 24,25 "Now unto him that is able to keep you from falling, and to present you faultless before the presence of his glory with exceeding joy, to the only wide God our Savior, be glory and majesty, dominion and power, both now and ever. Amen. È
Brother Clive DREPAUL presented a number of Bible characters found in different situations and circumstances and how they were able to endure to the end.  In each case he showed how these servants of God had to endure difficult and often traumatic circumstances in order to fulfill a mission of God's choosing. Bro Clive related these characters situations to ours in current ecclesial life and as individual believers. As example; the adversary who envied Job; the covetous soldier in Joshua's army; the faithless spies who saw giants; the avaricious Jews of Nehemiah's time who lacked compassion and sensitivity. Finally, Bro Clive concluded his presentation by setting the three stages of spiritual self-development: 
Enlightenment – Hearing and believing
Commitment – Put off the old man, put on the new
Performance – Using our time and resources gainfully.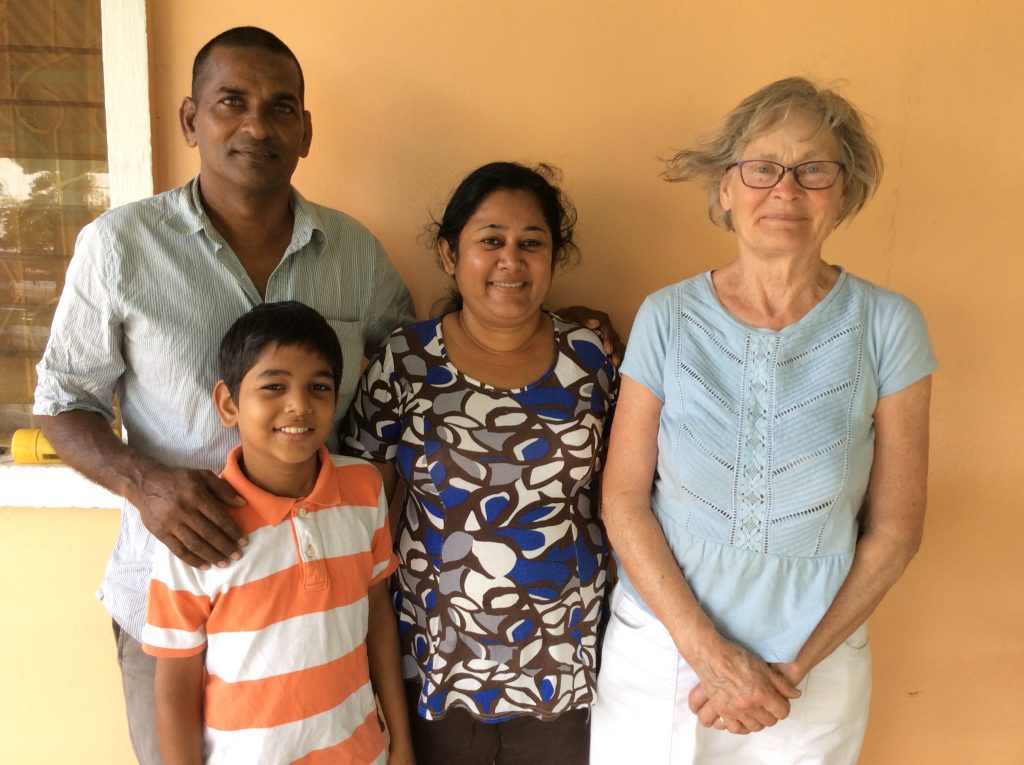 These activities were designed to complement the teachings by way of facilitating the assimilation and providing didactic support.
A presentation on"The key message of the Gospel" by Bro David Andrews intended to accommodate our invited friends (non-Christadelphians) and set the ground work for the Bible School Studies;
A movie night where young people were given to watch a story of a fellow young man "conscientious objector" who had to endure intimidations, pain, sufferings, humiliation, extreme pressure for the sake of his faith.
A social event on Sunday afternoon in honor to our elderly brethren present at the Bible School (the three score and ten): Sis Lorraine Michelle, Sis Ester Worrell, Bro. Clive and sis. Christine DePaul, Bro. Martin and Sis. Lois Webster, Sis. Madelyn December and others. We acknowledged their example of holding fast the word of truth and years of faithful service to our Lord Jesus.
A baptism of Bro Joel and Sis Deborah Tomby a young couple in the Kilcoy area who had been taking instructional classes for many months.  They had decided to follow our Lord Jesus by accepting him in their lives and committing to endure to the end. A wonderful and joyous occasion and an example to others wishing to commit to the Hope of Life.
Daily Bible Readings: Every morning before we start our classes, we all sat and read God's word and share our comments to encourage one another to read the Bible daily and effectively.
A lively session "Joyful James"; Answers to Questions/Quiz prepared by Bro. Clive in over a hundred folders and distributed to students prior to the commencement of his presentations. The best learners were rewarded with tokens of appreciation.
Our Bible School was well attended. The average number of participants amounted to over 100 brethren from Friday to Sunday.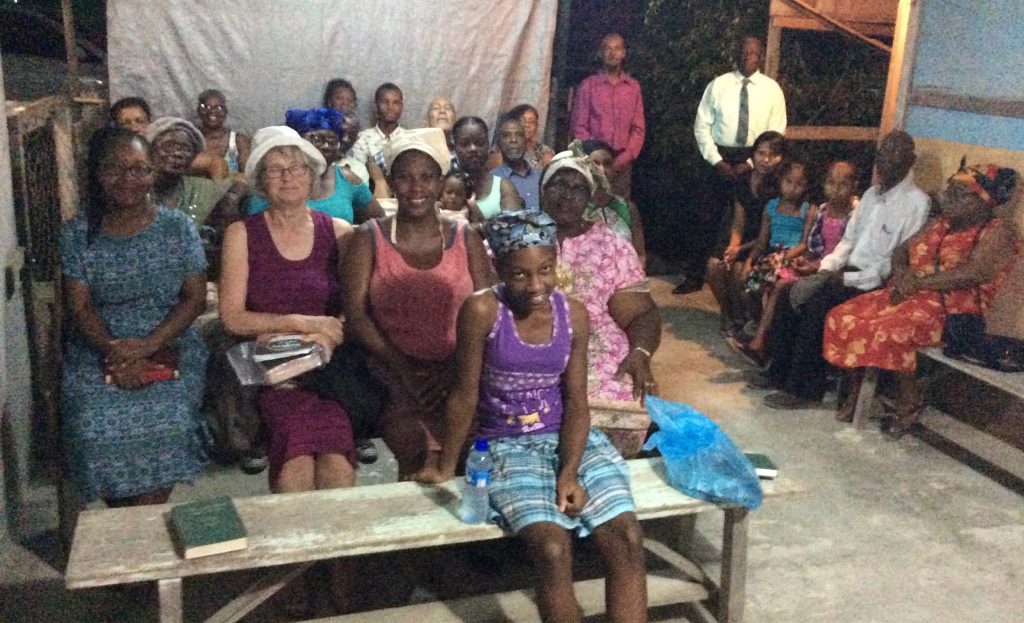 This Bible School was really an occasion of joy and fellowship with brothers and sisters around the word of God. We hope that each and every participant has found an opportunity and strength to renew his or her commitment toward the Lord Jesus our master. We thank our Heavenly Father for making our Bible School  possible  and for the precious fellowship we have enjoyed in Jesus Christ as brothers and sisters. We are also very thankful for our speakers for the great work they have done for us 
May the Lord God bless you all.
Bro Abedi N'djelekulu – Kilcoy Ecclesia, Guyana (with contributions from Bro Martin Webster & Bro Clive Drepaul)
< Back to news
Support Christadelphian Bible Mission of the Americas.