July 31, 2023
A New Sister in Quito
By Sis. Kathy Varela, Quito
On Saturday, July 15, brothers & sisters and friends met at our brother César's house, a very nice place on the outskirts of Quito, to celebrate the baptism of Johanna Rosa, daughter of our brother Manuel Duchi.
We all had a smile on our faces; just thinking that we would witness the birth of a new sister made the cloudy sky recede to the background. Brother Rodrigo spoke to us about the importance of baptism and the way in which our hearts must be willing to take as an example of life the life of our Lord Jesus who, being cleansed of sin, was reborn from the waters obeying the Father. Already with a willing heart, the long-awaited moment arrived. Before her immersion in the water, Johanna publicly declared her confession of faith and, together with Christ, emerged as a new creature ready to serve God.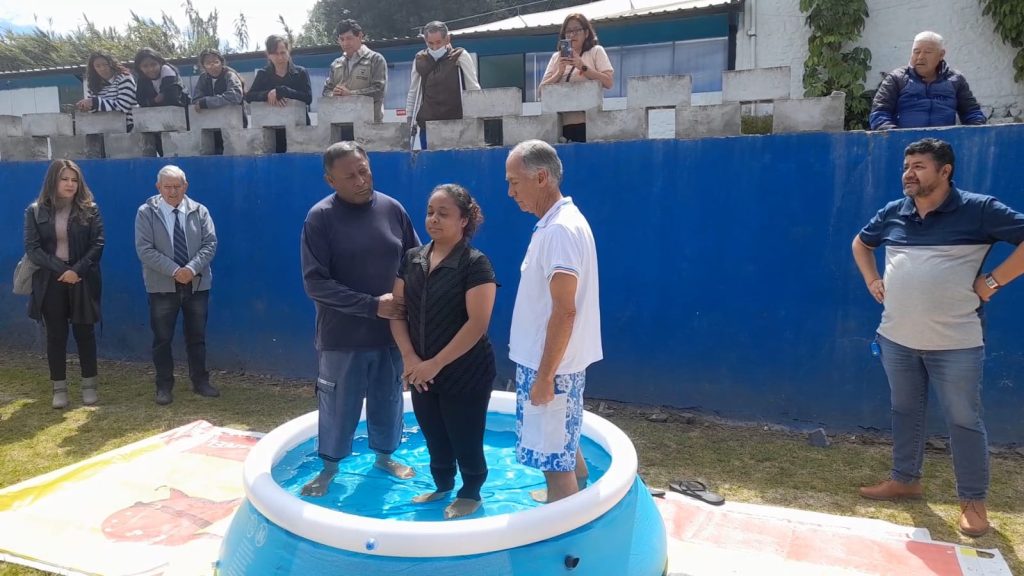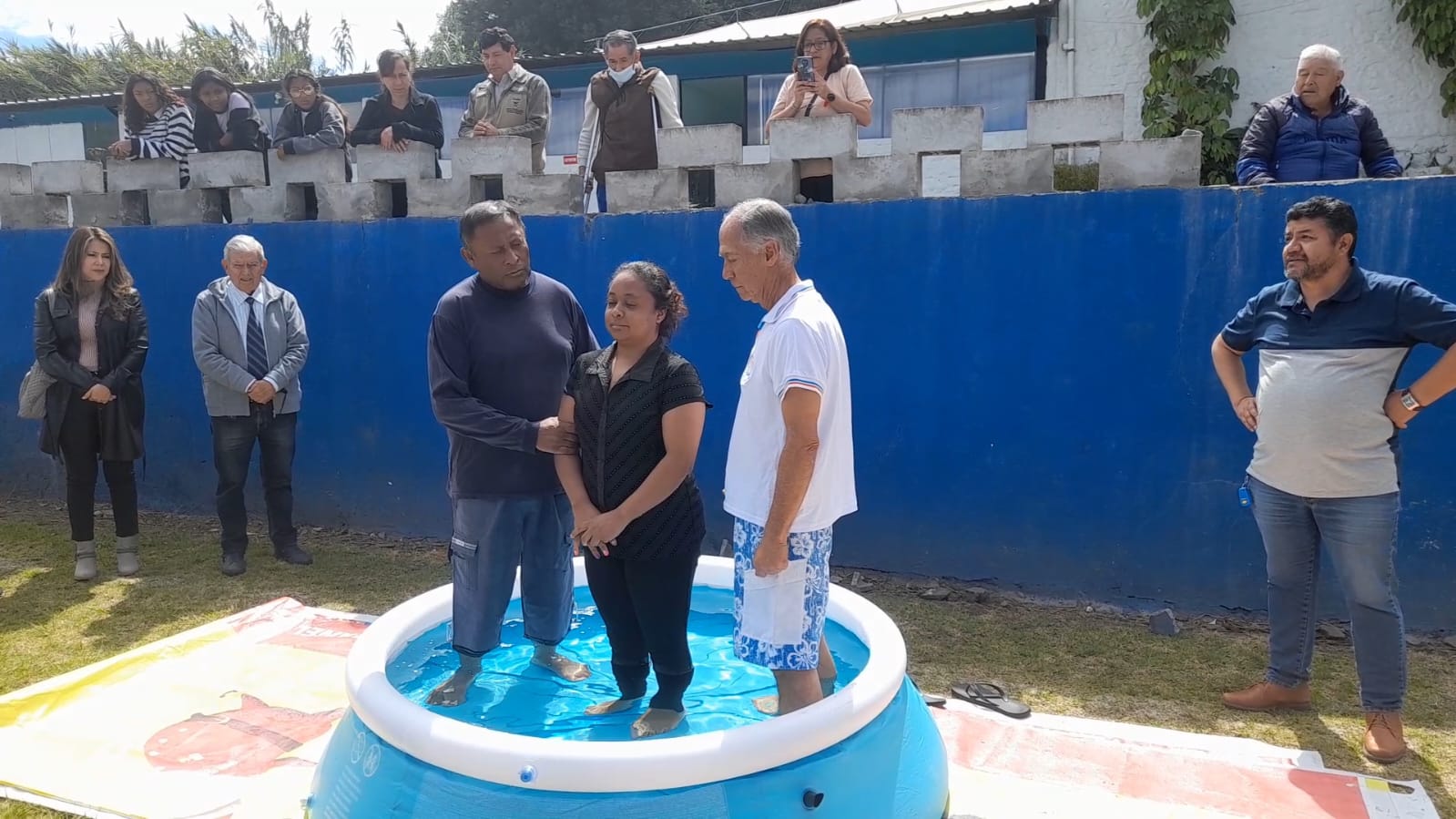 With the sun almost at its zenith, the ecclesia welcomed Johanna and invited her to celebrate the Breaking of Bread and Wine. All of us attending happily shared each of these moments, I imagine how the angels in heaven celebrated this happiness.  To end the day, we shared a delicious lunch in honor of our new sister.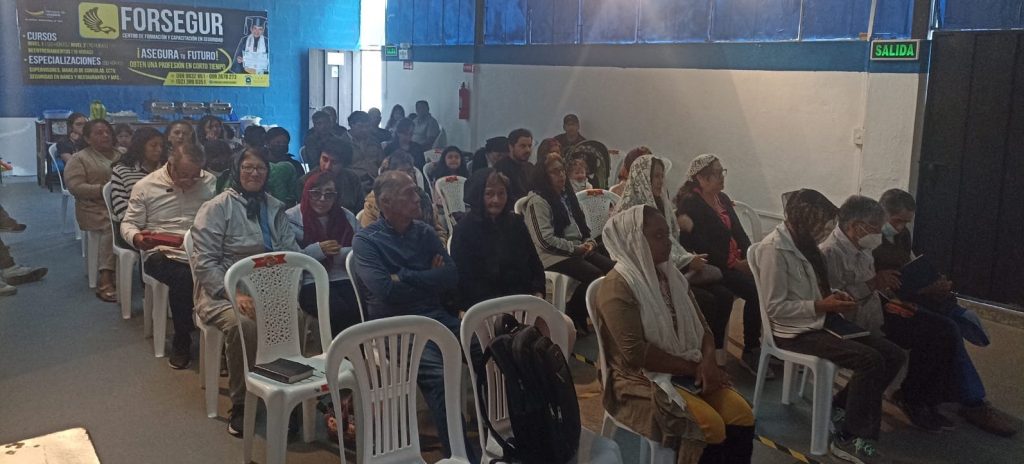 We ask God to bless the life of Johanna and of the entire Christadelphian community so that we can continue to be workers in the work of the Lord.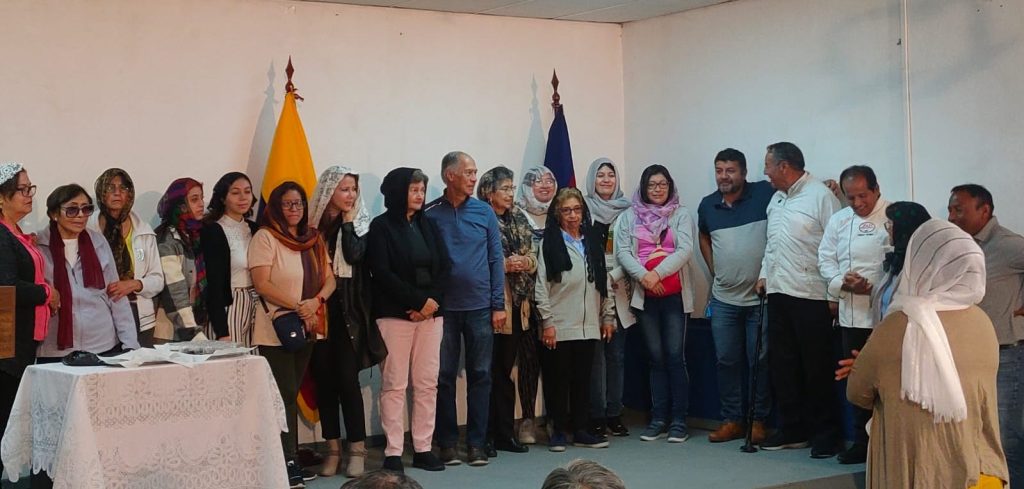 < Back to news
Support Christadelphian Bible Mission of the Americas.