February 1, 2016
Baptism in Peru
By Bro. Jim and Sis. Jean Hunter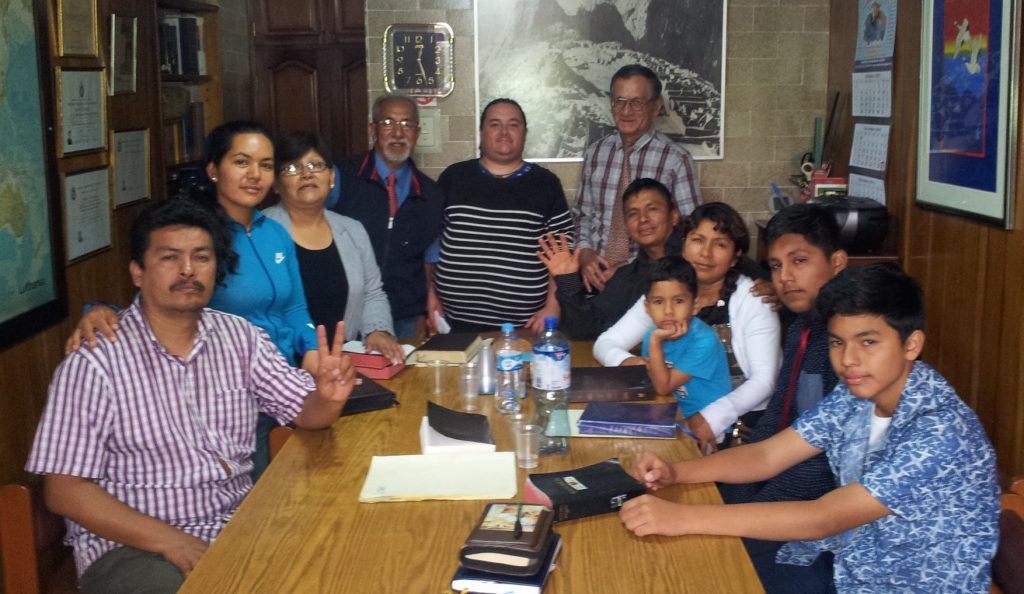 On Sunday, October 18, 2015 we had the privilege of baptizing Nahuel Carmona into the name of Jesus on the rooftop terrace of his family's home in Lima, Peru. A short time later he was received into fellowship at the memorial service held in the living-room of the house, the meeting-place of the Lima Ecclesia. The only child of Bro. Flavio and Sis. Gloria Carmona, Nahuel has been keenly interested in the Bible ever since his parents first requested the postal course in early 2007, and had long looked forward to baptism. To that end he received weekly preparation classes from Jean by telephone for about two years and continues with post-baptismal classes by Skype. We pray God's blessing on Nahuel's walk in the Truth alongside his parents and the other members of this warm and growing little ecclesia.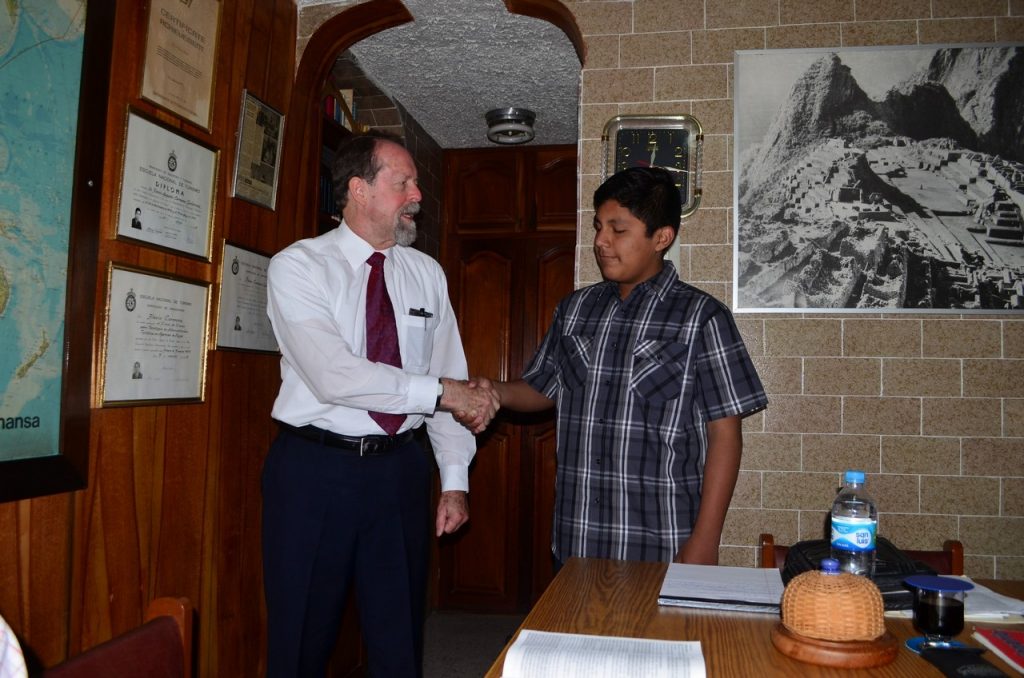 Bro. Jim and Sis. Jean Hunter, CBMA Link Couple
< Back to news
Support Christadelphian Bible Mission of the Americas.