August 6, 2013
Establishing an Ecclesia in the Faith – Guadalajara, Mexico
By
One of the many challenges the Apostle Paul faced was building up and strengthening the converts in the first century, in order to establish ecclesias (Acts 16:5).  All the Epistles aid our efforts today in this regard, especially the pastoral epistles of Timothy and Titus.  The CBMA recently supported extra activities for the Guadalajara Ecclesia in Mexico to encourage the members in their growth, by means of a visit of brothers Phil Snobelen and Don Luff.
From February 14th to 19th extra Bible Classes, a Breaking of Bread Service and a public lecture took place – along with the usual daily Bible Readings at the Bible Centre every day at 3 pm except Sunday.  The public lecture on the topic of "The Gospel of Prosperity – for the love of neighbor or the love of money." was presented on Sunday, February 17 with 39 people present – 19 members and 20 adult visitors and youths in attendance.  Some members have now been baptized for 8 years.  There were 8 baptisms in the 2012 and 28 baptisms in total since 2005. One of the goals is to develop unity through service in the meeting.  To this end, a two part study on stewardship took place, so as to stress the need for faithful and wise administration of all things in the home and as a result – good administration of all practical aspects of ecclesial life and spiritual ministration of "meat in due season" in the ecclesia as well.
It is also important to have a sure hope to help us all endure with patience until the Return of our Lord.  To help the ecclesia develop a clear vision of the future, a talk was given on "The Work of the Saints in the Kingdom".  It was emphasized that in order to be Kings and Priests in the Millennium, we need to provide direction by means of the Word (as a King) and instruction (as a teaching priest) now.  This will lead to proper worship in this age and result in divine worship in the future age during our Lord's righteous rulership.
During the five days of special activities with the ecclesia, hospitality and a spirit of cooperative service was demonstrated by all.  We pray for God's richest blessing upon the efforts of the Guadalajara Ecclesia and that "with purpose of heart" (Acts 11:23) they may continue the process of establishing a strong ecclesia, and a lightstand for Truth in this Mexican city.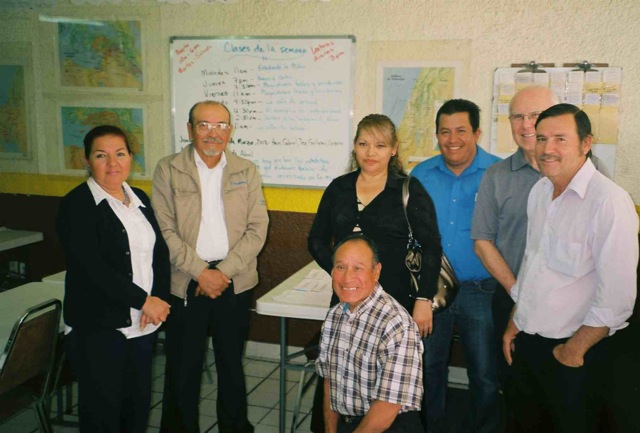 < Back to news
Support Christadelphian Bible Mission of the Americas.