March 30, 2022
Guyana Jubilee Bible School 2022
By Bro. David Andrews, fulltime Missionary in Guyana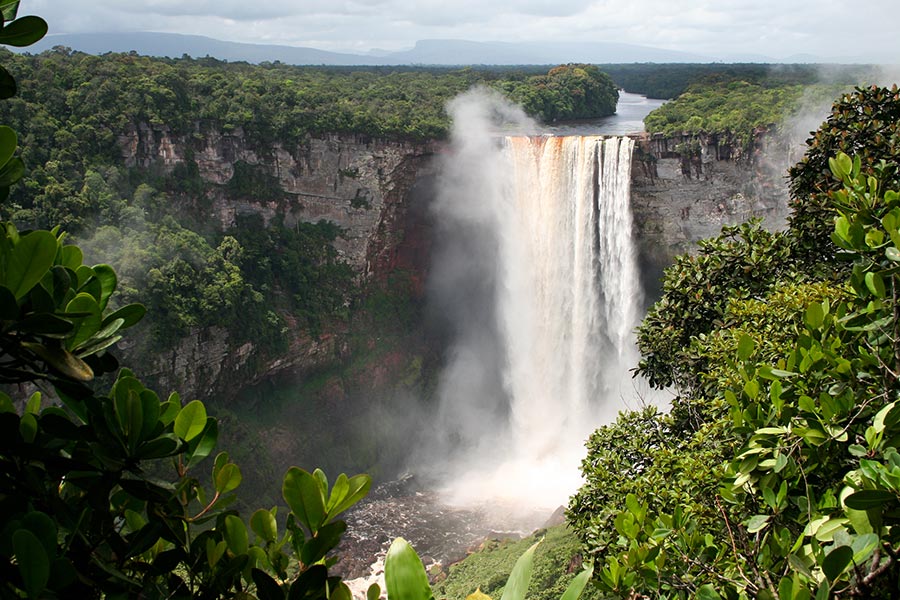 Easter week-end Friday 15-April to Mon 18-April 2022, will mark the 50th Bible School being held in Guyana.
The first was held in April 1969, at the Eccles Hall under the tutorship of Bros. Norman Mills and Stuart Cowlishaw, who were both from the UK. At this time, Bro. Colishaw was a lecturer at the University at the West Indies in Trinidad. I was then just an 18 year-old from the Bartica Ecclesia up the Essequibo River, migrating to Georgetown to take up a job at the Ministry of Finance.
Guyana Bible Schools are funded and supported by the Christadelphian Bible Mission. Initially, it was the brain-child of Sis. Lorraine Mitchell, supported by the senior Brethren in Britain, such as Harry Whitaker and Alan Hayward, to whom she put the proposal during her first visit there in 1953. Back then, there was only one CBM, and it operated out of Britain. Since then, the need to proclaim and support the gospel effort word-wide has gone through the roof, so to speak, and now by God's grace, we have not only CBM- UK, but CBMC operating out of Canada, and CBMA… out of the United States. There is also ACBM… out of Australia, which handle affairs in Asia, the Far-east, and the South Pacific.
I was most excited back in 1969, at that first Bible School because it was the first occasion I had witnessed such a setting of deep Bible study for rank and file members. This sort of thing was usually reserved for the clergy of other denominations, not laymen like us. This is beautifully peculiar about our Brotherhood. Both our Brethren and Sisters alike come together and pour over the Word of God for days. In those days, the Bible School lasted 7 days! Not like today, a mere 4 – from Good Friday to Easter Monday. Then, as now, the School alternated between the counties of Demerara and Berbice, with the local branch of the UK based Auxiliary Lecturing Society (known as the Christadelphian Auxiliary Lecturing Society Guyana) taking particular responsibility for framing the programme. The home ecclesia led in executing the logistics, such as accommodation of visitors, providing of meals etc. Sisters were, and still are allowed to ask any question, even and straightforward with the Brethren, and many times, we indirectly learned quite a lot from their scholarship!
Those who are mathematically inclined may be wondering how we can arrive at 50 Schools, counting from 1969. It should have been the 54th School. Our 53rd anniversary had all intentions to be carried out as normal. Well, the short answer is that due to then demanding circumstances, a few years were skipped in the 1970s, as well as 2020, when the Coronavirus kicked in. But, as you may observe, these circumstances did not in any way halt the practice of our meeting annually over the Easter holiday, as we still do today.
The 2nd year, 1970, we welcomed Bro. Ben Perryman of Bournemouth, England, as our main speaker. The year 1971, was a blank, meaning there was no school. I cannot recall the reason. In 1972, and onward we had such stalwarts as Wilfred Ali, Alan Eyre, Arthur Green, Ron Abel, Alan Fowler and countless others… Some of them were medical doctors and others of PhD scholarship which added to the already high standard of Biblical enquiry.
From 2013 to the present, we have been led in study by such Brethren as: Ted Sleeper – our immediate past Linkman; Mark Carr – our current Linkman; Tyrone Smartt and Rafeek Soolaman – old boys of the soil as we may say; Stan Owen – author of Into all the World; Steve Palmer – who is one of our speakers this time around; Duncan Heaster – who has led the charge into the Ukraine at the border; Clive Drepaul – an old head from the New Amsterdam Ecclesia; and Kitson Reid of Birmingham, UK. This year, by God's will, we have Bro. Stephen Whitehouse, also of Birmingham UK, with whom, I am pleased to say, I humbly shared the platform at the Idyllwild Bible School in California a few years ago, along with our Sister/wives Joan and Lindsay.
We all have been praying earnestly for the success of this Bible School and we do commit all our efforts and activities to the care and direction of our loving Heavenly Father.  May God bless our Bible School!
< Back to news
Support Christadelphian Bible Mission of the Americas.