July 14, 2017
Jamaica – Ash Wednesday Fraternal "Are We Ready?"
By
During our February visit to Jamaica, we had an enjoyable mini-fraternal at the Broughton Ecclesial Hall, with members from Argyle Mountain and Harvey River present.  There were about 20 in attendance for the Remembrance Service and a hot meal together.  The exhortation topic was on our use of 'Time', with the consolation of Revelation 10:18, when there will be "time no longer."  Brother Matthew Williams is the recording brother and the only brother of the 5 member Harvey River Ecclesia.  At the age 91, he understandably has some health problems. When I asked him how he was, he simply had this to say – "I'm not hungry, I'm not naked and I rest in peace at night – my only worry is not being able to go to meeting." – an attitude I will never forget.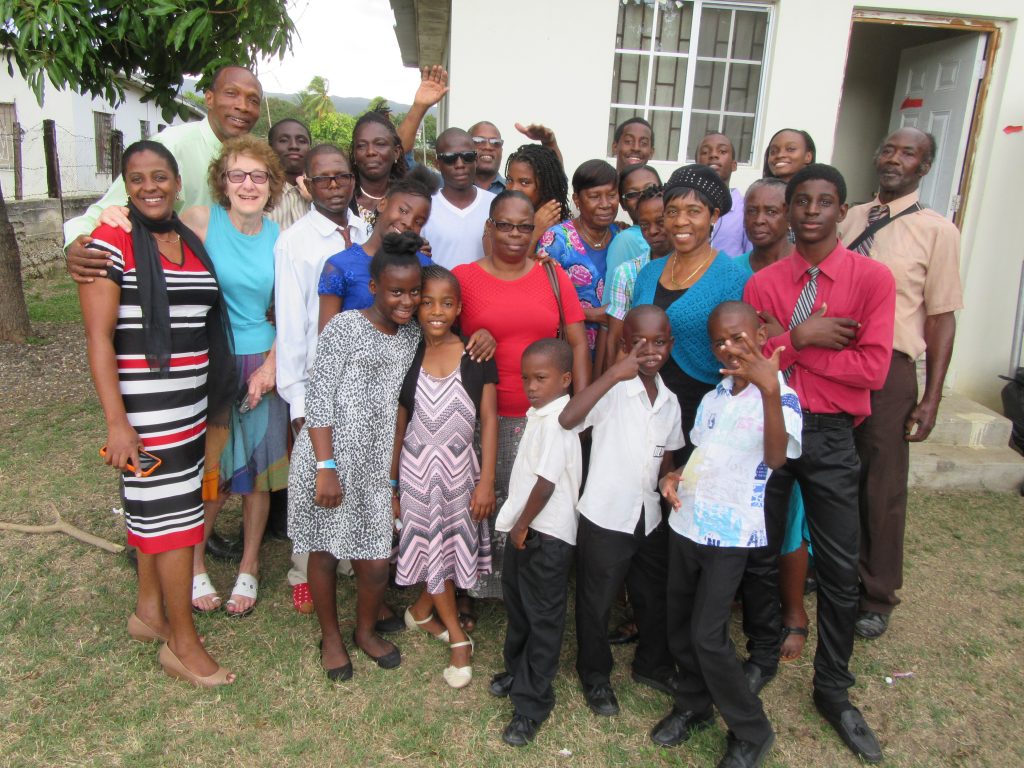 We also spent a few days in the Port Maria area.  Several members experience health problems and economic struggles – the CBMJ assists as best it can.  The CBMC also provides funds to help with secular school fees, training and transportation – as well as assisting one member to complete education for a trade.  While staying in this town, 4 of us travelled about an hour east to Port Antonio to visit with Sister Enid Hall and her daughter-in-law Jakelyn who cares for our sister.  She was a little weak when we arrived – but after singing some hymns, readings, Breaking-of-Bread and more hymns – she was alive with energy – she loves to sing and the 'Truth' is her life!  Sister Enid was 94 on February 18th, so we surprised her with a cake!  We had an uplifting time indeed with a faithful sister in isolation.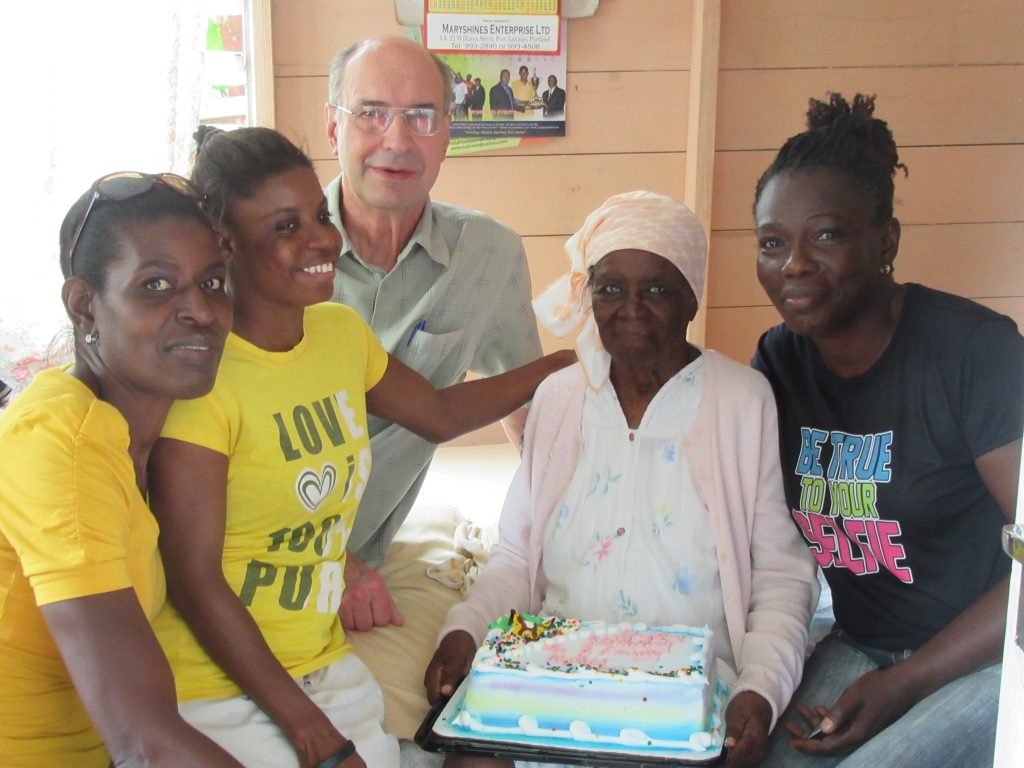 The hi-lite of our stay was the March 1st Ash Wednesday All-Island Fraternal Gathering at the May Pen Ecclesial Hall.  Two talks were delivered on the theme – "Are We Ready? " Brother Don Luff (Canada) spoke on "As in the Days of Noah" and Brother Leecroft Blair (Round Hill, Jamaica) delivered an address on "The Return of Christ."  The approximately 120 of all ages present were warned of the evils of the present age and to faithfully serve in anticipation of His Return.  The unbaptized were especially encouraged to heed the lessons and warnings of Noah's day and prepare themselves.  The afternoon Breaking of Bread Service exhortation was based on "Our Speech".  Several passages in the Psalms and Proverbs guide us regarding the proper use of our lips, mouth, and tongue.  All of James chapter 3 supplies clear admonition regarding the use of our tongue which leads to the "fruit of righteousness".
We share with you some of the comments regarding the Fraternal relayed to the organizers – first from a Port Maria sister – "It was the best meeting I have ever being to!  For me (on my own) it has been like being in a desert for days without water, and in the process of giving up.  Then I found an oasis and could drink to my full and could rest for a while under the trees to regain my strength and continue my journey. The talks meant so much to many of us – thank you!" These comments are from a North American couple who were visiting members on the Island – "We observed a great desire to meet together from the members on the island.  We also saw a great need for support and encouragement from those in North America who can travel to Jamaica. The Jamaican ecclesias have faithful members, but they struggle with financial, health and social issues.  Even if members came to Jamaica for a holiday and to enjoy the sandy beaches, a visit to one or more ecclesias would be personally more rewarding than you could believe.  It is for us!"
For the marriage of the Lamb is come, and his wife hath made herself ready.  Let us all take heed, watch and pray that we may go in with him to the marriage.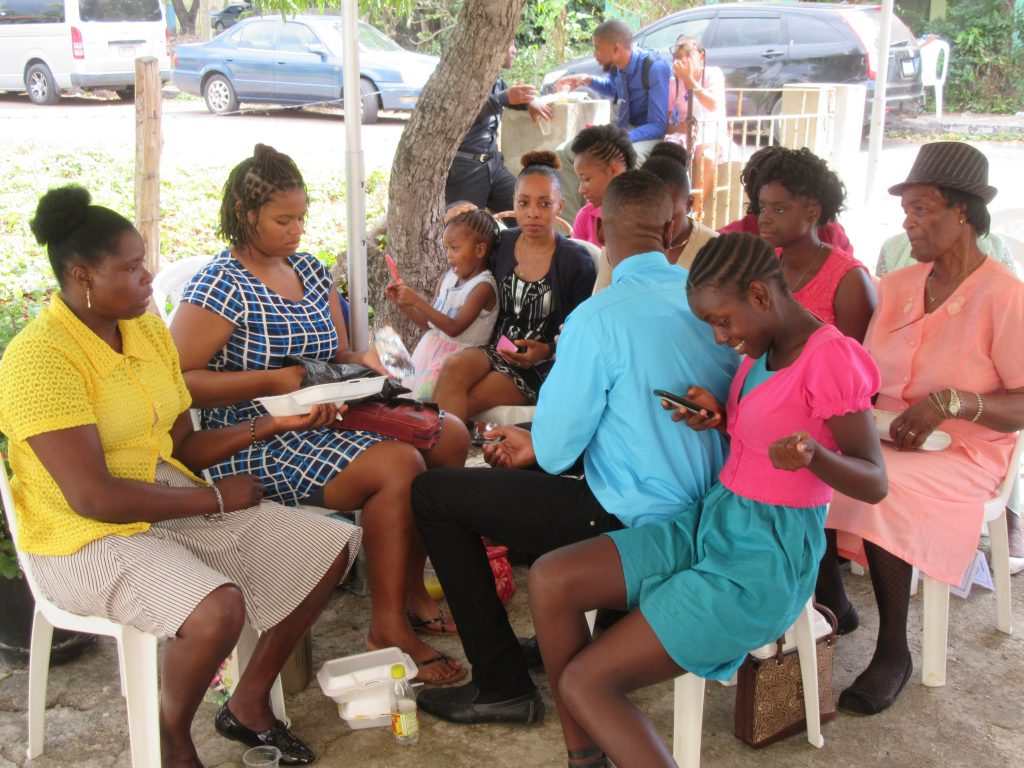 < Back to news
Support Christadelphian Bible Mission of the Americas.