Jamaica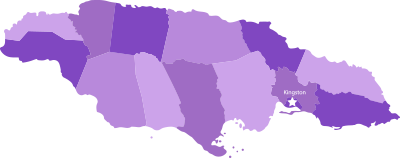 Languages:
English

Ecclesias:
Approx. 102 members – Broughton, Harvey River, Kingston, May Pen, Port Maria, Round Hill, Spanish Town

Main Religion:
Christian (Mainly Protestant)

Contact:
Nathan & Antonia Giordano
Activities
There are seven ecclesias spread around Jamaica. They hold several fraternal gatherings throughout the year, as well as a well-attended Easter Youth Camp. In 2018, Jamaica hosted the Triennial Caribbean Youth Camp and also saw four baptisms on the island. Bro. David and Sis. Cassie Giordano are currently living in Jamaica as missionaries, and intend to stay until spring of 2020, God willing.
The Jamaican Bible Mission is supported by short-term missionary visits and holds quarterly meetings.
Support Christadelphian Bible Mission of the Americas.