May 12, 2015
Jamaica Bible School
By Gideon & Asha Drepaul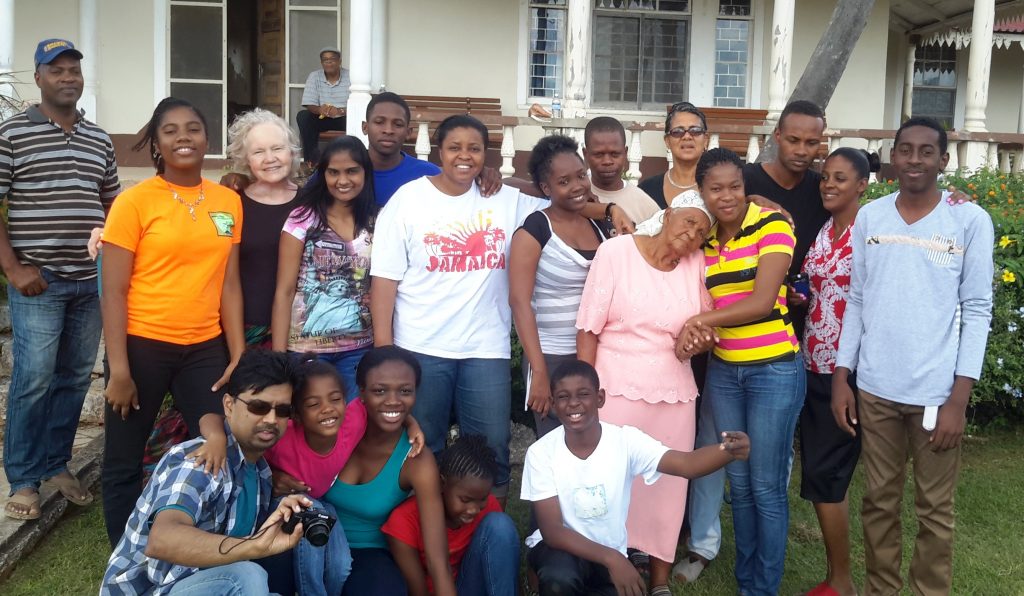 It was indeed a pleasure to speak at the year-end bible school, where approx. 20 members and young people from Ecclesias around Jamaica met at the Kendal Camp and Conference Centre in Manchester. The theme was extracted from the teachings of the Apostle Paul in regards to what does God require of us and leading up to the various roles of each member and Reflection Time. The setting could not be more comfortable, 80 breezy degrees during the day and a cool 70 at night. The food was quite filling to say the least with bammy, festival, dumplins, and various local dishes. On the Wednesday evening we had a late night breading of bread service concluding with prayer at midnight.
Getting to the island proved to be a bit of a challenge, apparently there was a missing screw on the bottom of the US Airways plane and that required a switch to Delta, however it meant I would not get my baggage until the following day. (It actually did not arrive until two days later, thankfully bro. Keith Kinlocke lent me some clothing)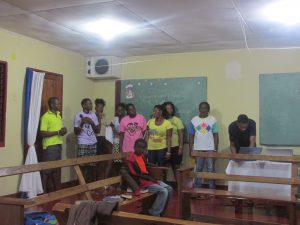 Upon arrival we were greeted by sis. Kay who took us to Bro. Ray's and the following morning we were on our way to the Kendal Conference Centre, an absolutely breathtaking facility, it was truly a wonderful 2 and half days there. After the classes we were able to spend some time in the recreation area playing some ball games and taking pictures. The discussion sessions was quite lively demonstrating that even the little ones, Akeelah at 7 years old was listening! The memorial service that ended at midnight was certainly a nice way to end the year and begin the next.
On New Year's Day after a short devotion at Kendal we arrived at Round Hill and stayed at the apartment next door to the ecclesial hall. After unpacking and settling in sis. Sonia took us along with sis. Deb Lea to visit a sister whose mother had died not too far up the hill. It was quite an experience (grave digging ceremony) instead of mourning and somberness, there was music and food and what seemed to be a village social gathering. On our way back we stopped at the home of bro. Marlon Jackson to visit his mom. Bible class was at 7:30 pm and after the class everyone just stuck around for an hour or so to chat.
The following day, we visited with sis. Janet a cripple who was truly delighted with our visit. CYC was at 7:30 pm and that was quite lively with karaoke style singing by each member of the CYC. This time everyone stayed for about 2 hours after the doors were closed admiring the stars and full-moon on the stairs of the hall. On Saturday we visited with sis. Syslin an amputee who was just as delighted to see us. We then packed our bags and headed for Negril with sis. Sonia and bro. Marlon accompanying her. We were able to catch up with sis. Claudette who was unable to make it the bible school. I was asked to do the exhort on Sunday at Broughton and it was certainly a delight to visit with the members there and see some familiar faces.
It was indeed a pleasure serving our brothers and sisters in the Island of Jamaica and we would like to thank everyone who worked so hard to make this event possible, Bro. Don Luff and the members of CBMJ, Bro. Keith, Sis. Annette and also Sis. Kay, Sis. Sonia, Bro. Marlon, Bro. Ray, Bro. Patrick for leading the classes with me, and all those who helped to make our stay a real delight.
Love in Christ, Gideon & Asha Drepaul
< Back to news
Support Christadelphian Bible Mission of the Americas.