November 13, 2023
Jamaica Heroes Day
By Bro. Nathan & Sis Antonia Giordano, CBMC Link Couple for Jamaica
The October Heroes Day Fraternal in Jamaica was a wonderful gathering—despite the fact that after several months of drought in this part of the island, the skies opened in a deluge just as two buses filled with believers were unloading their charges. But it didn't dampen our spirits too much and all together, sixty brothers, sisters, children and babies gathered from all over the island in the beautiful hillside setting of Round Hill for fellowship and spiritual food. Once the rain eased up and the ravenous young brothers learned that snacks were available downstairs, we started running cookies and watermelon up to the older members settling into the hall whilst we waited for the stragglers.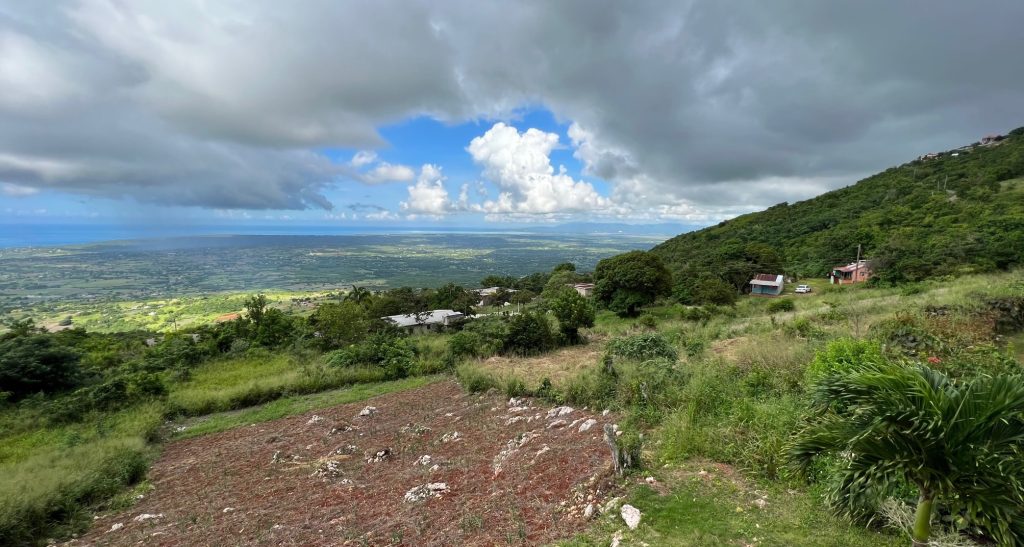 Nathan and I travelled during this visit with Bro Jim and Sis Rhonda Segoe of the Mariposa ecclesia in California, and Bro Jim led the studies on the topic of Growing in Christ. I confess, the morning had me pretty busy greeting latecomers, holding babies, and reading to little girls in the library so I didn't hear too much of it, but the classes seemed to give everyone plenty to talk about during the discussion groups. Lunch and memorial service rounded out the day, which Bro Keith Kinlocke followed up with a lovely tribute to a few individuals who had made a special effort to be there: Sis Maxine, who never misses a fraternal; Sisters Ali and Sandra who'd travelled nearly four and a half hours from Port Maria in a taxi full of kids; and old Sis Janetta of Argyle Mountain who hadn't been able to attend a gathering in several years. The Jamaican ecclesias have shrunk drastically over the past few years, due in large part to emigration, and the remaining believers on the island are strengthened greatly by the sense of community that comes from being with each other in a big group during these events.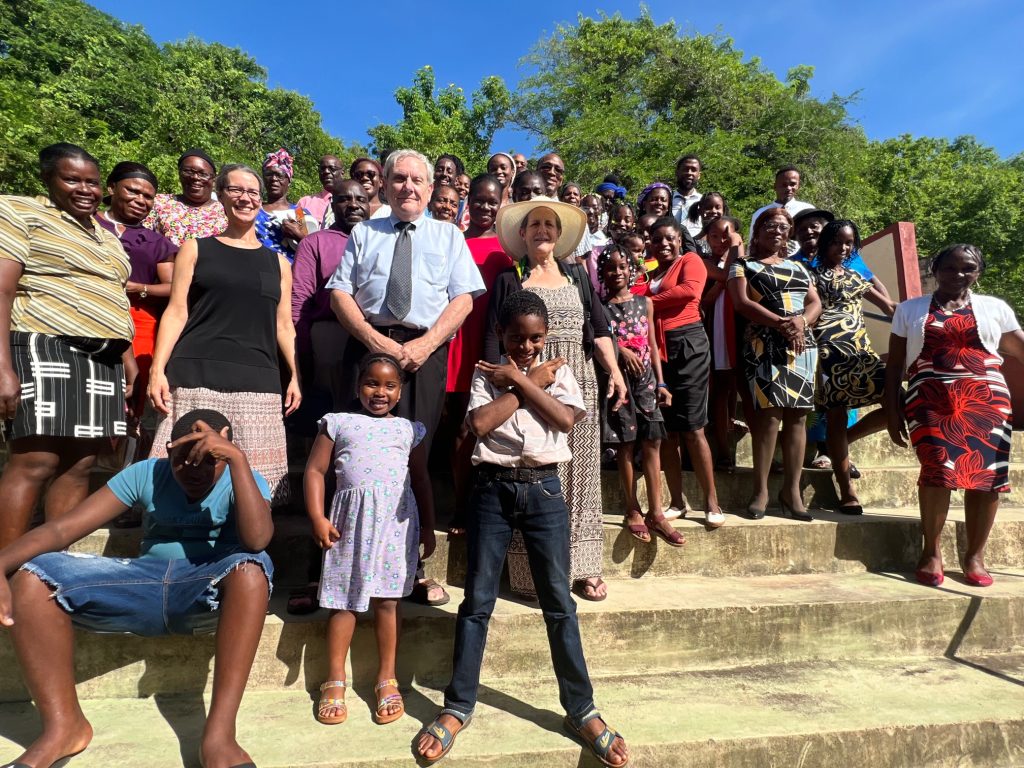 From Round Hill, we travelled on to the home of Bro Leroy and Sis Loraine Johnson in Clarendon, where we enjoyed their company for a couple of days, and took the chance to visit a few older members who live locally. This was the first opportunity we'd had to spend time with Bro Stanley and Sis Judith Frazier, and it was such a delight. Bro Stanley is a very gentle, humble brother and full of care and concern for his ecclesia and the things of the Truth. After doing the first reading, we asked if he'd like to do a second. His reply?
"What else do I have to do besides read the Bible?"
Sis Rhonda's last visit to Jamaica was back in 2008, when she spent a great deal of time visiting all the ecclesias with Bro Martin Shirley. She was so disappointed that he wasn't able to make it to the fraternal in Round Hill, but absolutely thrilled when the chance arose to see him during our final couple of days. We spent these in the busy tourist town of Ocho Rios, a convenient location to bring to together the scattered group of sisters that remain of the Port Maria ecclesia. We discovered that Bro Martin lived fairly close and was able to pay us—and more importantly, Sis Rhonda—a visit on our last morning. The afternoon was filled with a visit with Sisters Shauna and Ali and a discussion of the drama unfolding in Israel and Gaza.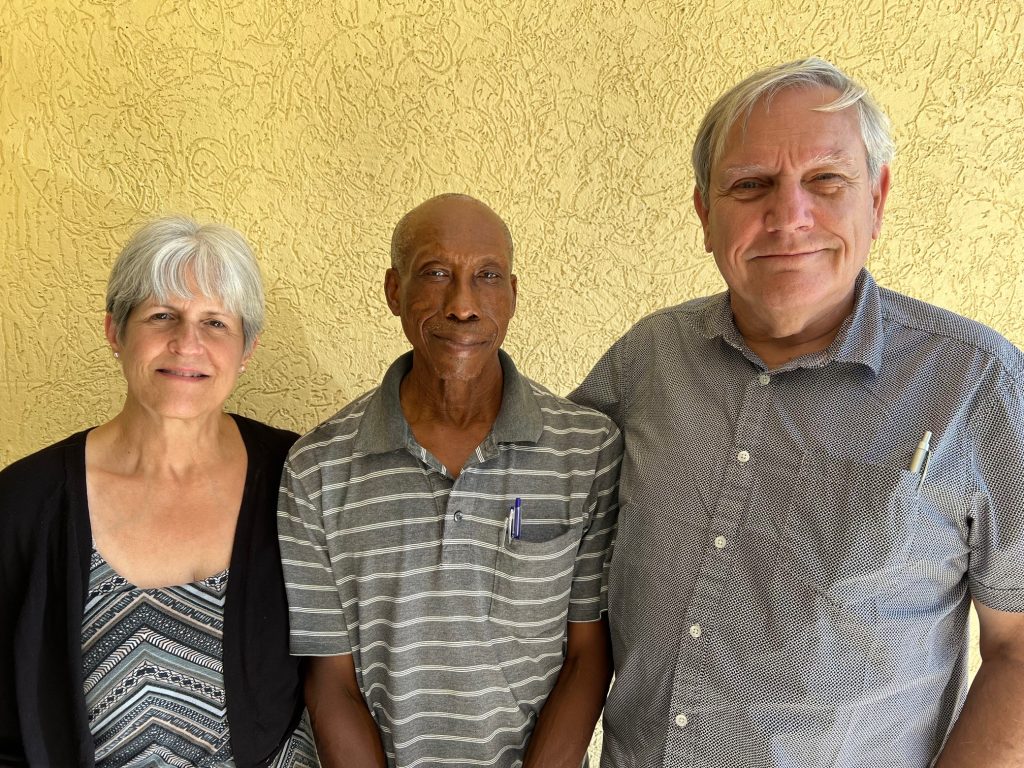 It was a hot and busy trip—as Bro Jim and Sis Rhonda will attest—but as always, it was a joy to be with our brothers and sisters. During each subsequent visit, our friendships with the Jamaican believers grow and deepen as we get to know each other better, but ever since Bro Nathan and I started visiting in 2015, it's been our shared faith and hope that has bound us together.  The brethren in Jamaica love visitors, and if you'd like to know more about what a trip there might involve, please do reach out. We'd love to help you make it happen.
< Back to news
Support Christadelphian Bible Mission of the Americas.