October 12, 2016
Parfait Outreach Sunday School
By
This Sunday school of 15-30 students was started about 3 years ago by sis. Candace Harrycharran. Candace, her husband, bro. Charles and her daughter, Caroline, relocated across the Demerara River from Eccles, their home ecclesia.
Early Sunday morning she invited neighbor children to come to her house to learn about the Bible. They met under a tarp at the side of their house. The Sunday school has grown through God's blessing and the dedicated efforts of brethren. Eccles ecclesia holds a Gospel Proclamation meeting there every other Sunday when some of the parents attend to hear the Bible talks. Since the school has become too big for sis. Candace to manage alone the two young sisters from Eccles come faithfully every Sunday to teach the children. They are sis. Joanna Porte and sis. Faida N'Djelekulu. Please remember this group of Sunday school children and their parents in prayer. This is a very poor neighborhood and the Gospel can bring hope to these children and their families.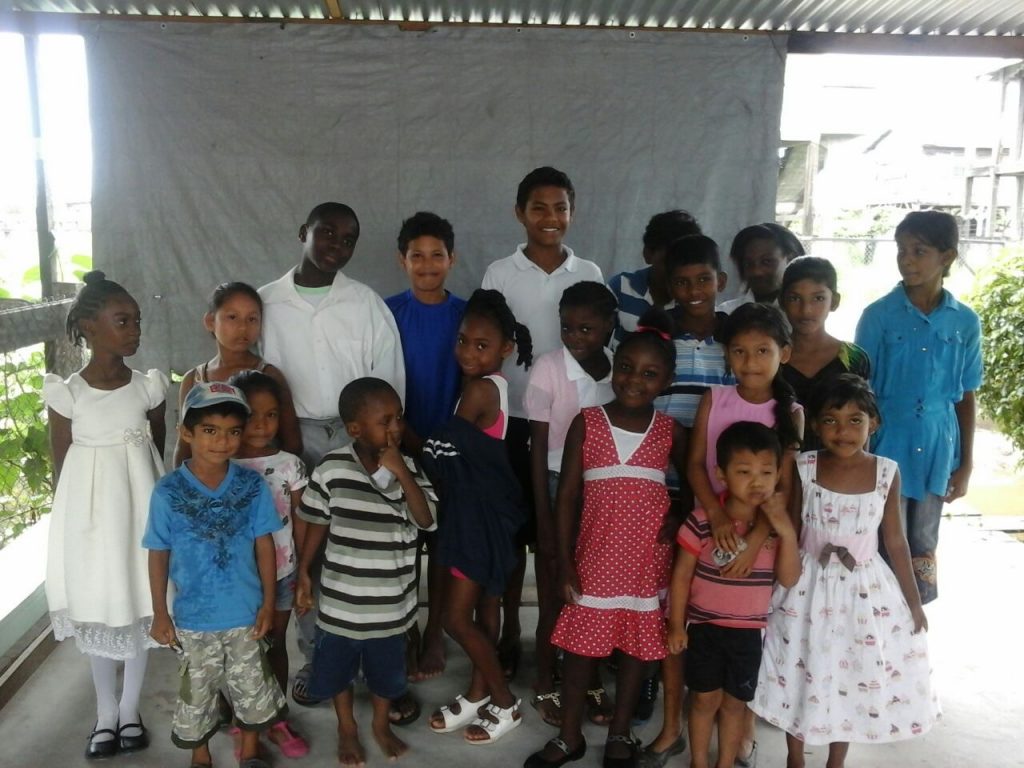 Eccles supports another outreach Sunday school at the Ruimveldt Children's Center. Sis. Maudlin December has been the fire behind this for several years but due to her son's stroke last year she has had to pull back. Others have stepped in to try to keep it going. Eccles also supports an outreach CYC about 45 minutes drive away in a place called Linden. Originally it was a Sunday school but now that the children are older it is a CYC. I believe they meet fortnightly.
Eccles ecclesia also provides support to the other Guyana ecclesias as they have the greatest number of "platform" brethren who can exhort. They have 4 experienced brothers and 3 newly baptized brothers. It is amazing that such a small group of brothers dedicated to serving our Lord can do all that they do. May God strengthen their hands for the tasks before them. Eccles gets some support from other Demerara ecclesias when they are off serving in other ecclesias. Thankfully the 3 Demerara ecclesias are within fairly close proximity with bus service usually available and some brethren with their own vehicles to do all of this.
< Back to news
Support Christadelphian Bible Mission of the Americas.