October 21, 2022
This Is Your Bible
By Bro. Mike LeDuke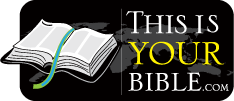 thisisyourbible.com is the primary internet preaching tool of the CBMA/C, ACBM, and the CBM UK. The site is designed to attract visitors and encourage them to register for courses with a focus on first principle Bible teaching and to provide ample material in addition to the available courses to supplement this goal.
Christadelphian tutors are automatically connected to students to monitor their progress through their coursework with a view to connecting them to Ecclesias and baptism. The personal connection between tutor and student is vital to the success of this preaching effort.
When students register on the website, they may enroll in a variety of Bible courses, most of which may be taken online or via regular mail. The course list includes titles such as:
Exploring the Bible
Learn to Read the Bible Effectively
Introduction to the Bible
In addition to the course offerings, the website features elements to initially attract and keep students returning to learn more. Prominently displayed on the front page is a monthly blog about fundamental Bible topics, a monthly poll that promotes different selections from the literature library of preaching pamphlets, and the opportunity for students to ask a question and receive an answer in 24 hours. The questions and answers – over 2,400 to date – are archived so students can search through them on their own.

Recently, a new high-quality video series, Walking with Jesus Christ, has been added to the website. This video series covers relatable topics for a disciple, including Interpersonal Relationships, The Use of Money, Marriage and Family, Overcoming Stress and Anxiety, Citizenship, and Having a Future Focus.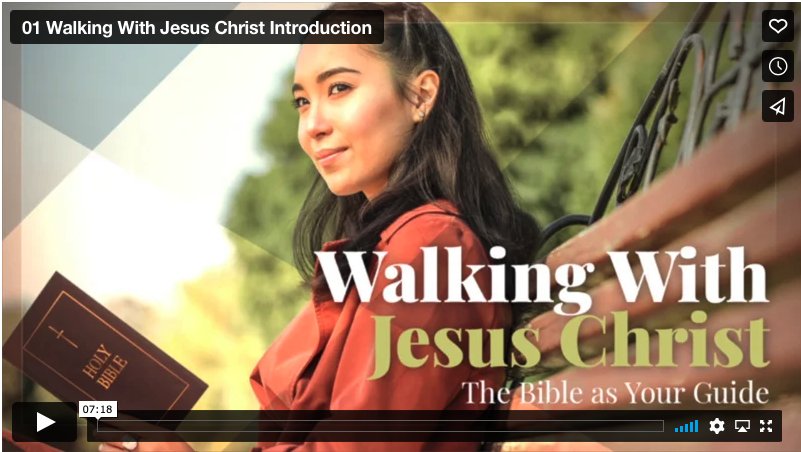 While the online tools allow the student to learn about the plan and purpose of God on their own, it is critical that personal connections are made. To that end, individual ecclesial webpages are included on the website to allow each ecclesia to maintain their own presence. These ecclesial pages include an interactive Google Map and contact information so interested friends can easily connect with local Christadelphians.
Ecclesias can use these pages in their own advertising to direct visitors to the local information the ecclesia has provided, while additionally offering the suite of tools on thisisyourbible.com. Ecclesial pages can also include a link to their own website for more specific, local information. For an example of an ecclesial webpage, click on this link: https://www.thisisyourbible.com/kw.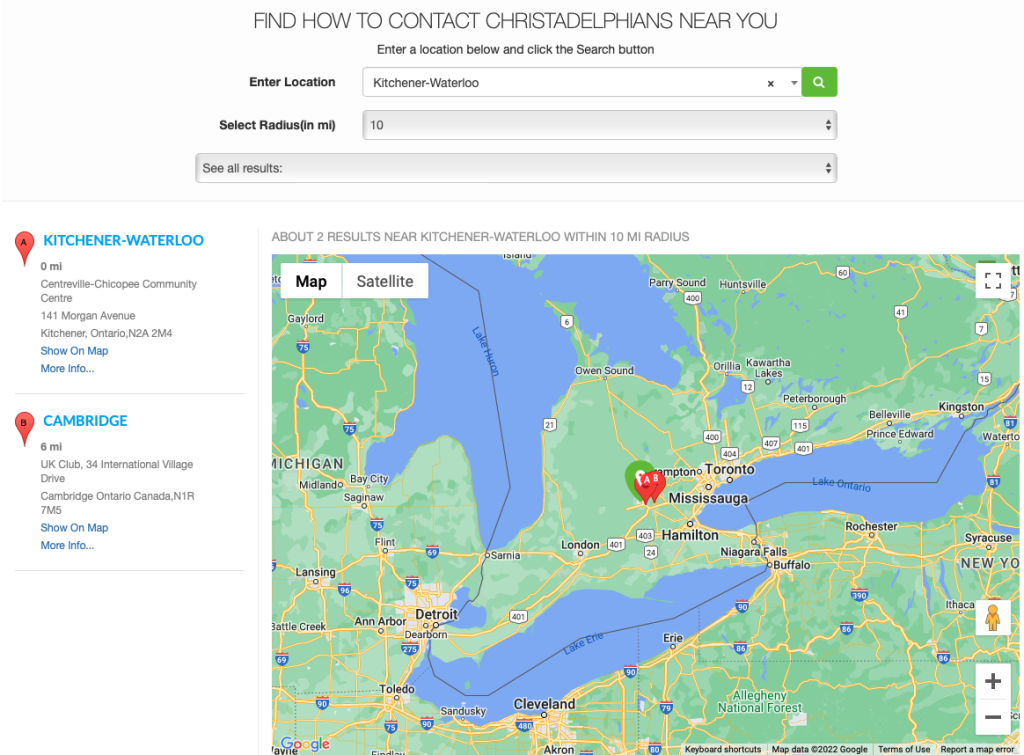 Benefits of thisisyourbible.com
The reach of thisisyourbible is both global, and local. It engages brothers and sisters from around the ecclesial world to be actively involved in preaching and teaching. To date, there are 552 active tutors from around the world that have worked with 44,371 registered students…12,751 of whom are still active today.
The goal of the website is to put interested contacts in touch with individual tutors, and eventually, with ecclesias. Since its inception in 2006, over 100 baptisms have connected in some way to ThisIsYourBible.com. The local aspect of the website allows individual ecclesias to maintain their own webpage and use the overall site as a contact management system.
This year alone, the website has seen over 32,000 visitors from 212 countries. About half of the visitors come to the site on mobile devices (phones and tablets), and half from desktop computers.  Here are the top 10 countries accessing the site.
Is it all worthwhile?
The message received this month from Louisa, a student living in Truro, South Australia says it all. Louisa is formerly an Evangelical and has already been referred to her local ecclesia.
---
"Thanks for all your help.  I'm leaning a lot.  I have spoken with a lovely teacher from my ecclesia and have told her I want to be baptized.  Using what I am learning here, we'll set up some extra Zoom teaching so we can get the ball rolling."
---
How can you help?
We would like to plan and implement a new introductory Bible course, with a new approach.  If you have ideas regarding content, or have skills in course design, please let us know.  No programming skills are required.
We would ask you meet with your ecclesia and see how thisisyourbible.com can assist you in your local outreach efforts.  We are available to conduct a Zoom demonstration for groups or individuals.
We would love more tutors.  Please consider registering as a tutor on thisisyourbible.com.  We are available and excited to help get you started.
In these last days, thisisyourbible.com is an ideal way to reach others, both locally and around world.  We need your help to spread the Gospel of God's coming Kingdom.  Will you join us?
For more information about thisisyourbible.com, please reach out to Bro. Mike LeDuke via email at admin@thisisyourbible.comor telephone at (519) 574-6014.
< Back to news
Support Christadelphian Bible Mission of the Americas.