United States / Canada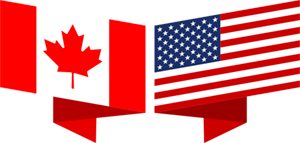 News from United States / Canada
November 30, 2023
Update on Refugee Brethren
By CBMA/C
By the hand of the LORD, many Christadelphian families who have fled Africa as refugees have found themselves spread throughout North America. Some are blessed to be near existing ecclesias, but sadly, others are in isolation. Brothers and sisters, ecclesias and Bible schools have responded to the call to provide pastoral care to those who make a new life so far from the home they know. Here are a few updates on the pastoral activities related to brothers and sisters relocated from Africa.
continue reading
January 30, 2023
Looking Forward
By CBMA/C Committee
This month we wanted to share with you a few things that took place in 2022 and some plans that will take place in 2023, God Willing.  On November 5, 2022 we held the Annual Meeting for CBMA/CBMC via Zoom. You will see from the comments below by both of the Chairmen that 2022 was in part a transition year, since by mid-year travel plans could be made and visits actually took place.  
continue reading
December 20, 2022
Update on Domestic Missionaries in Avon, Indiana
By Sis. Lonti Shindano & Sis. Jackie Shindano
We arrived in Avon in late August and really hit the ground running. Because our primary focus was the kids, the first thing we did was to kickstart a junior CYC program, which we now host every Friday evening. We usually hold a class (given by a local brother in person or by a remote brother via zoom) and some activities...oh and food, of course! During the warm and bright months of September and October, we were outside a lot, but now that the weather is cooler we spend most of our time inside teaching them all the card games we know.  
continue reading
Support Christadelphian Bible Mission of the Americas.