United States / Canada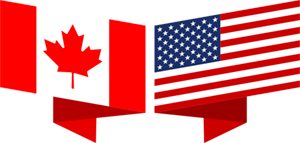 News from United States / Canada
December 20, 2022
Update on Domestic Missionaries in Avon, Indiana
By Sis. Lonti Shindano & Sis. Jackie Shindano
We arrived in Avon in late August and really hit the ground running. Because our primary focus was the kids, the first thing we did was to kickstart a junior CYC program, which we now host every Friday evening. We usually hold a class (given by a local brother in person or by a remote brother via zoom) and some activities...oh and food, of course! During the warm and bright months of September and October, we were outside a lot, but now that the weather is cooler we spend most of our time inside teaching them all the card games we know.  
continue reading
October 21, 2022
This Is Your Bible
By Bro. Mike LeDuke
thisisyourbible.com is the primary internet preaching tool of the CBMA/C, ACBM, and the CBM UK. The site is designed to attract visitors and encourage them to register for courses with a focus on first principle Bible teaching and to provide ample material in addition to the available courses to supplement this goal.
continue reading
August 29, 2022
Domestic Missionaries for Refugee Families
By Bro. Eric Hawthorne
The ecclesia in Avon, Indiana heard a knock on the door…and they opened it. Like several ecclesias in North America, the Avon ecclesia has recently been blessed with an influx of Christadelphian refugee brothers and sisters. Seeking a better life for their families, these brothers and sisters petitioned the UNHCR (the United Nations Refugee Agency) and were approved for resettlement. God's hand, it appears, has directed them to the door in Avon. This has come at a time when the ecclesia's own membership has declined due to a natural cycle of young families transferring to other ecclesias as they follow job opportunities. As Job rightly said, "The LORD gave, and the LORD has taken away; blessed be the name of the LORD."
continue reading
Support Christadelphian Bible Mission of the Americas.