November 8, 2017
Vacation Bible School in Guyana
By Sis. Liz Carr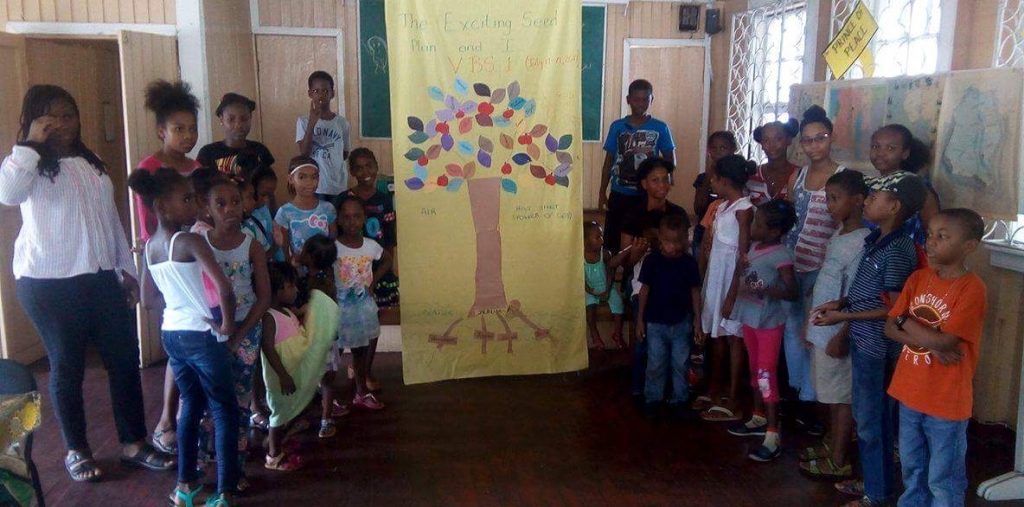 In the summer months of July and August this year, ecclesias in Guyana organized a really wonderful activity called "The Vacation Bible School" for Sunday School age students.  The idea of the VBS is that for a week, a day camp is organized at where young people from Kindergarten age to teens within the community and their own Sunday School are invited come and enjoy lessons about the Bible.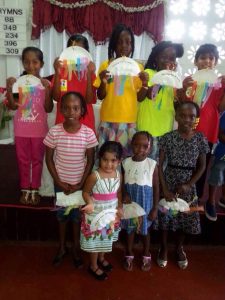 Crafts, songs, drama presentations, social events and so much more are organized for the young people. Dozens and dozens of children participate and it involves countless hours of planning and preparation to organize such an incredible activity such as this.  In our most recent trip to Guyana, we were able to bring down two 50lb suitcases full of pre-prepared crafts, stickers, prizes and all sorts of fun things to help out in their work, donated and prepared by willing hands here in Toronto! 
There is no greater responsibility we have in this life than to teach the children God has left in our care about Him and His wonderful ways!  Please keep our Brethren and Sisters in Guyana in your thoughts and prayers as they continue to work with their Sunday School children.
Written by Sis. Liz Carr, one of Link Couples for Guyana
< Back to news
Support Christadelphian Bible Mission of the Americas.