September 18, 2011
Wedding in Costa Rica
By Eric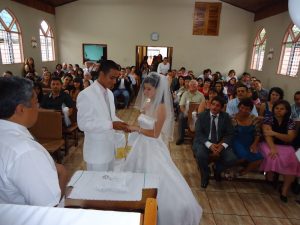 Here in the United States, there are countless marriages where a friendship began at a Bible School or CYC activity. What if there was only one Bible School a year you could attend and that was held in another country where you don't even live?
Sister Zuelan Cascante (21) from Costa Rica and Brother Neftali Espinoza (23) from El Salvador met due the yearend Bible Schools in Costa Rica and El Salvador, and were engaged to be married.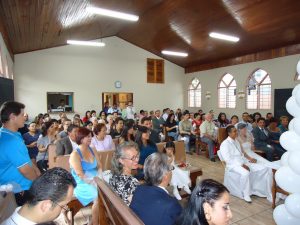 They were married in the Santa Barbara, Costa Rican Hall on April 23rd. The hall looks very presentable, since about 2 years ago they repainted and installed new lighting. We pray for God's richest blessings on their married life in the Truth. This is a good example of even closer relations and fellowship for the Central American Ecclesias.
< Back to news
Support Christadelphian Bible Mission of the Americas.