October 26, 2017
Bible Exhibition in Barbados
By
For the second year the Bank Hall Ecclesia in Barbados hosted a Bible Exhibition.  We give thanks to our Heavenly Father for this opportunity. Thanks also to the Brooklyn and Atlanta ecclesias in the U.S. and to Bro. David Corbin for making this possible.
The theme this year was "Armageddon". We printed most of the leaflets and invitation to be used at the event.  A week before the event, homes around of the hall were given invitations to attend.  On the day of the exhibition, several brothers and sisters were on hand to help share leaflets, encourage people passing the hall to come in and also take the 19 visitors around the hall to show and explain the exhibits.  Special thanks go to our Bro. Ashraf, who once again was on hand to help.  His contributions of a miniature temple and copies of the Dead Sea Scrolls were an invaluable addition to the event. He also gave two lectures in support of the exhibition.  We pray God continues to bless him.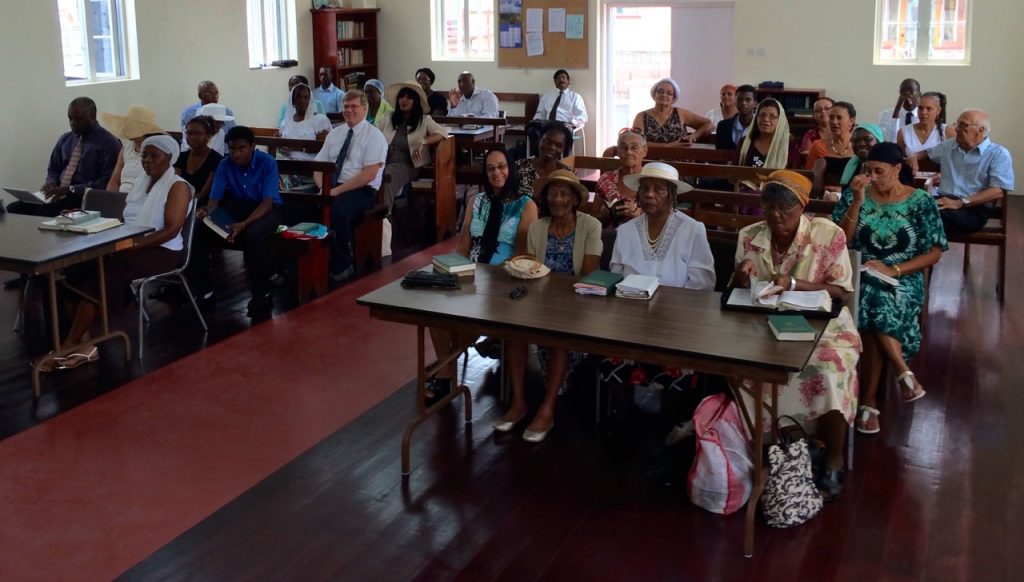 < Back to news
Support Christadelphian Bible Mission of the Americas.