January 20, 2015
That their hearts might be comforted – visiting ecclesias in South America
By Brother Luke Foley
'Behold, what manner of love the Father hath bestowed upon us, that we should be called the sons of God.' It is an incredible blessing to be a part of the family of God and this Summer I had the wonderful opportunity of visiting our Brothers and Sisters who sojourn in Latin America whilst awaiting the coming of Messiah.
Following my incredibly inspirational experience with the Truth Corps in 2013, July saw me again heading for South America but this time my first stop was Bolivia's capital city, La Paz. La Paz sits in the high Alta Plano of the country and at an altitude of 11,910ft (3,630m), it is the highest administrative capital city in the world. Bolivia is land locked and is equal in size to California and Texas combined. The disciples were told in Matthew 28:19 to 'Go ye therefore, and teach all nations, baptizing them in the name of the Father, and of the Son, and of the Holy Spirit…' Following this example, so far the fruit of the labor is a small group of called out ones in La Paz. They, like so many of our brothers and sisters in remote parts of the world, rely heavily on support from the wider brotherhood for help not only to sow the word of God but also for much needed fellowship – 'That their hearts might be comforted, being knit together in love, and unto all riches of the full assurance of understanding, to the acknowledgement of the mystery of God, and of the Father, and of Christ', Colossians 2:2.
The current resident missionary couple for La Paz is Brother Shimon and Sister Joanna Spina (from Australia) and I lodged with them and their two young children, Dallas and Zander, for the first 3 weeks I spent in Bolivia. The tiny Bolivian ecclesia consisting of 2 brother and 4 sisters was doubled in size this July!  Also staying in the Spina's 12th floor apartment was Brother Shem Spina and his girlfriend Sister Natalia Van der Meulen (Australia). Sister Colleen Uiga (USA) was also in La Paz as a part of her time on Spanish Truth Corps and she has also been working on translation projects. As Brother Freddy and Brother Shimon had been taking it in turns to perform the ecclesial duties each week, it was rewarding during my visit to be able to exhort, present a Thursday evening seminar and to participate at the various meetings. To help with this it was reassuring to have a Spanish teacher on hand to check any speaking notes. Exhorting in Spanish was a whole new experience for me and it was especially uplifting to see my talks being received and understood!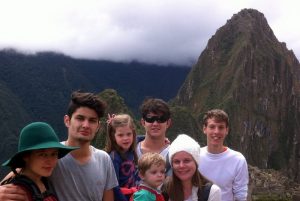 As well as some sightseeing in Bolivia and a midweek tour to Machu Picchu, yet another highlight of the trip was being asked to fly out to Chile for my last weekend to meet with the Santiago ecclesia for the breaking of bread service. Brother Shimon gave a study, I gave the exhortation and after the service we were able to enjoy fellowship over tea and biscuits with yet more of our Brethren for whom being able to experience our wider fellowship is often a luxury as much as it is necessary.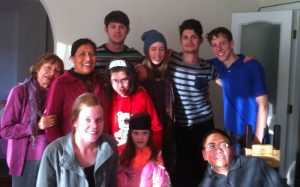 I was due to leave Bolivia the Thursday after we got back from Chile. However my flight was delayed so it was an unexpected blessing to be able to meet with the 8–10 seminar contacts again that evening! A last memorable moment of Bolivia was when even later in the evening, Johnny, one the seminar attendees who is also receiving baptismal instruction, arrived at my hotel and before saying Adios, he very kindly presented me with a neck-tie and a Bolivian flute!
Although challenging and even if initially daunting to some, mission work carries its own special kind of rewards. The simple act of fellowship cannot be underestimated and with it the small ecclesias in Bolivia and Chile, like so many others scattered around the world, gain much strength and encouragement from such visits, as do the visitors, that we may all 'consider one another to provoke unto love and to good works: not forsaking the assembling of ourselves together, as the manner of some is; but exhorting one another: and so much the more, as ye see the day approaching', Hebrews 10:24,25.
Written by Brother Luke Foley, Coventry West Ecclesia, CBMA Spanish Truth Corps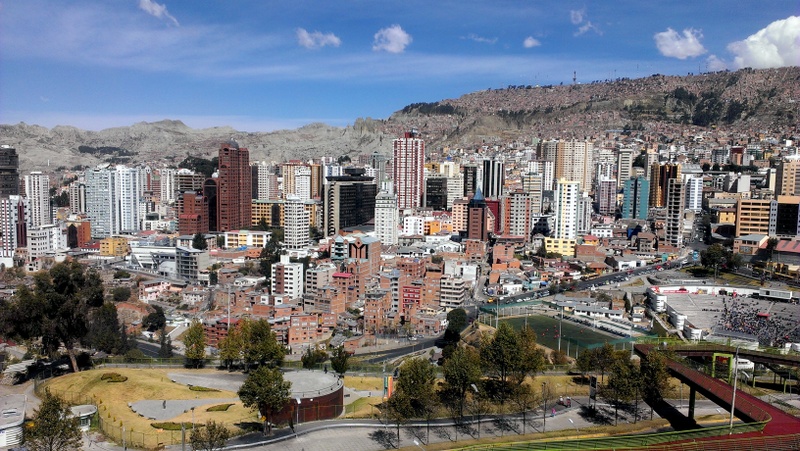 < Back to news
Support Christadelphian Bible Mission of the Americas.