July 11, 2016
Fifty Years in Spanish Speaking South America
By Bro. John and Sis. Mélida Burton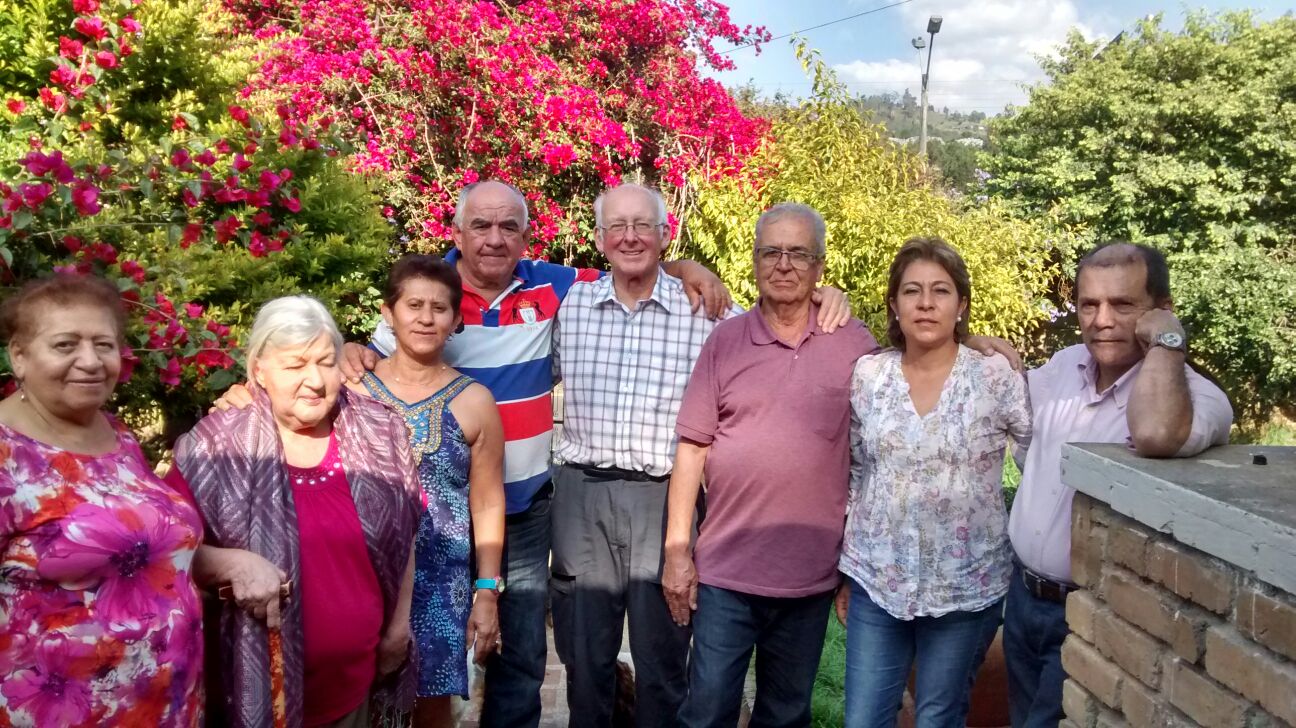 2015/2016 marks the fiftieth anniversary of the start of Christadelphian Bible Mission activities in Spanish speaking South America. On the 22nd of April 1965 Brethren George Smith and Gordon MacRae moved from Panama to settle in Bogotá, Colombia's capital. Gordon from Edinburgh had spent the last night with us in England before we saw him off on the boat from Southampton to Panama…"Aye", he later remarked, with wry Scottish humour ,"that was my first night in a foreign country!"  (Leaving Scotland for England).
In the next three years the work around Bogotá was blessed with sixteen baptisms, beginning with sister Carmen, an elderly but very lively lady.  A small ecclesia was formed. Many of those early members were well advanced in years and have now passed off the scene to await our Lord's return; also five younger members married and moved to England.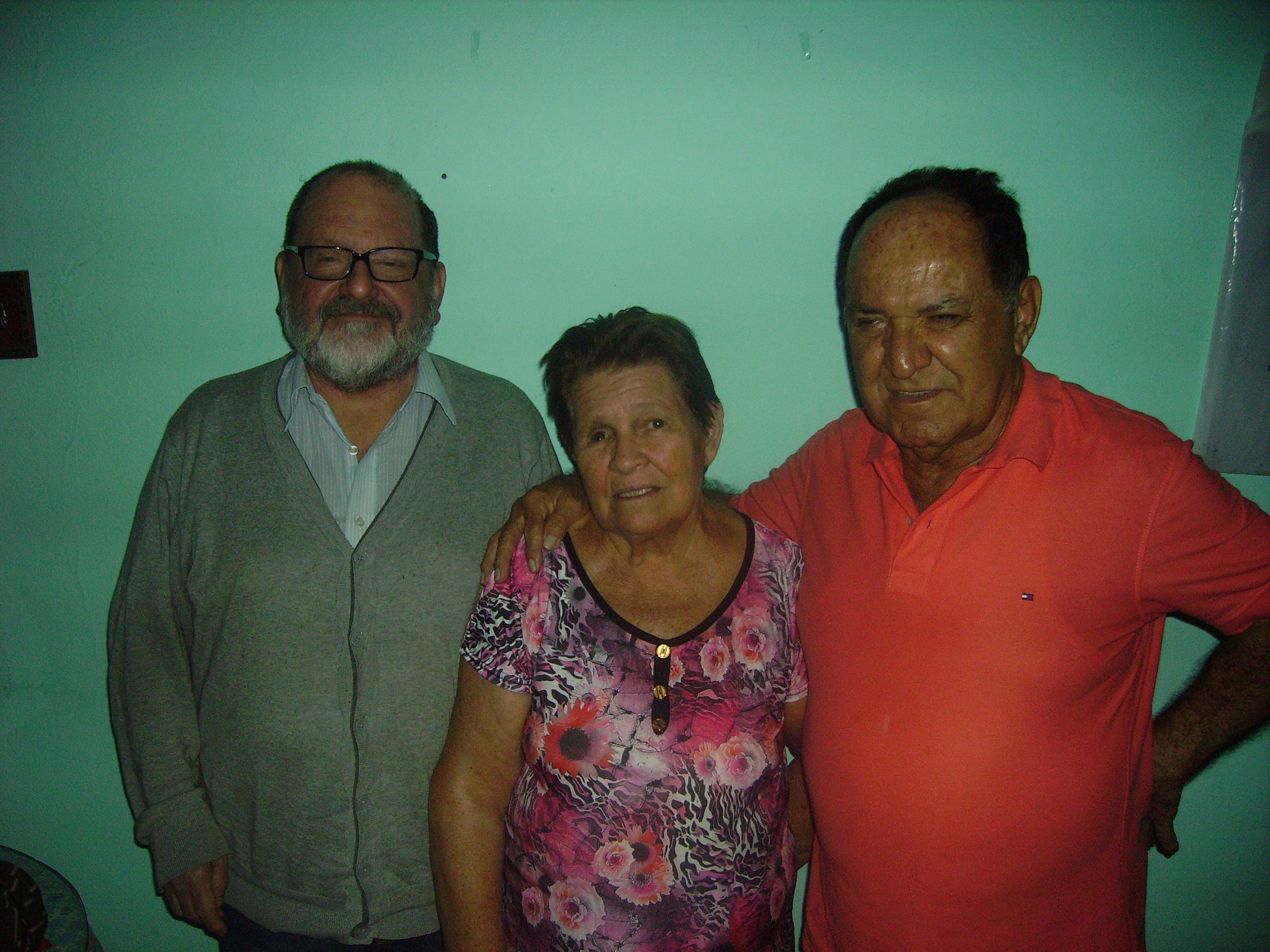 Last year saw three members of those earlier times meet up in Restrepo (Meta) 80 km from Bogotá. We travelled by bus with brother Juan Pablo Ospina, down winding Andean roads, dropping more than 2000 metres through splendid mountain scenery. The bus seemed to be going excessively slowly, for which one might have been more than a little thankful, except that in due course the warning siren indicated that the pneumatic brake system was failing! We were blessed in the end with a late but safe arrival and soon the three Colombians were full of talk of earlier times, of the days of their baptisms in 1967/68. Brother Juan Pablo now lives in the UK whilst Luis and Rosa soldier on in Restrepo with not very good health. They share one good eye between them; Luis being blind, and Rosa being partially sighted.
Communication with the couple in Restrepo is maintained by mobile phone and by e-mail. The man at the internet is a good friend of Luis; he is serving a prison sentence "casa por carcel" and so, although under house arrest, has opened his home to offer this internet service. Luis sits at the internet, with all the other clients listening whilst our messages/ exhortations are read out loud, or whilst Luis with his booming voice dictates his replies.
After a moving service with bread and wine in their home, we reluctantly, the next day, returned to Bogotá. Quite recently Luis & Rosa have been visited by brother David Vine from the UK and also the Christadelphian Meal a Day team who were down from the States to review projects in that area.
In 1972 about five years after participating in the start-up work in Bogotá, Bill Rawson and his wife Carol, moved to Medellín some 9 hours away by bus. Again the work was blessed by baptisms; some eight in total in 1974/75.
In January 2016, the group in Medellín met up for the day, and a Bible study "The Arrival of the King" was undertaken. It is remarkable that the group still meet and care for one another. They had almost no contact with other Christadelphians during the late 1980s and 1990s when Medellín was suffering over 30 drug related murders per night.
Today everyone is getting older. One sister works in the informal sector selling her "empanadas" which she cooks each day; another brother an ageing artist often struggles to make ends meet , and bro Jaime a university lecturer, who is about to retire himself,  keeps an eye on  the more elderly couples in the group.
The preaching work has continued and progressed further south into Ecuador, Bolivia, Peru, Chile and Argentina. This does not mean however that there are not yet opportunities in Colombia to communicate the good news and the hope we share. One long standing contact in Bogotá is still visited, and a very caring family of four adults regularly see brother Jesús and sister Julia Realpe, who are over 90 years old, to share time in prayer and scripture reading.
Written by Bro. John and Sis. Mélida Burton
< Back to news
Support Christadelphian Bible Mission of the Americas.