Argentina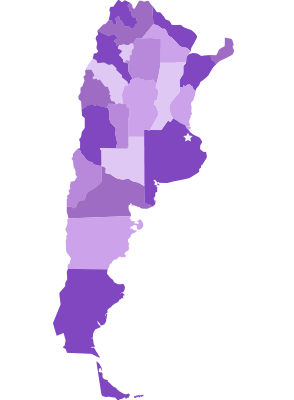 Languages:
Portuguese

Ecclesias:
5 members – 1 ecclesia

Main Religion:
Roman Catholic

Contact:
Jim Hunter
Activities
All members live in the central city of Córdoba. Outreach is carried on through personal and family contact and the Internet. There is currently one student attending Baptismal classes. Until visits resume after Covid members keep in touch with CBMA and brother and sisters in many other countries via social media.
Support Christadelphian Bible Mission of the Americas.