Argentina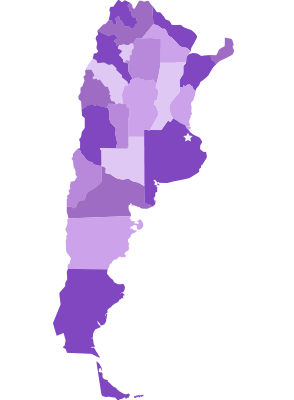 Languages:
Portuguese

Ecclesias:
5 members – 1 ecclesia

Main Religion:
Roman Catholic

Contact:
Jim Hunter
Activities
All members live in the central city of Córdoba. Outreach is carried on through personal and family contact and the Internet. There is currently one student attending Baptismal classes. Until visits resume after Covid members keep in touch with CBMA and brother and sisters in many other countries via social media.
News from Argentina
April 22, 2021
Ongoing Preaching in Mexico
By Bro. Isaiah & Sis. Rosie Tunnell
Our current efforts at electronic preaching began about six months before the pandemic began. They had been working on getting sufficient software to be able to put our classes and breaking of bread online live and recorded for those who were unable to attend in person…
continue reading
November 10, 2020
First Impressions of Guyana
By Bro. Brian Carrick
Bro. Mark Carr asked me to accompany him this past January for a two-week pastoral visit to Guyana, South America. When we landed at the airport outside of Georgetown, the memories came flooding back of the time some forty years earlier, when I first set foot…
continue reading
Support Christadelphian Bible Mission of the Americas.