Antigua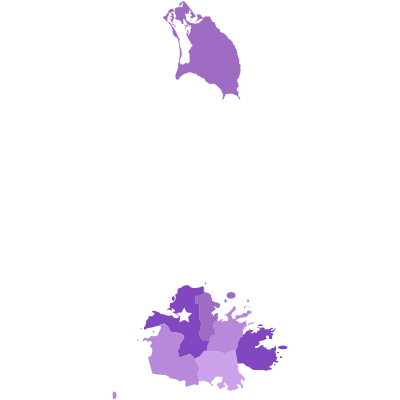 Languages:
English

Ecclesias:
4 members - no ecclesias

Main Religion:
Christian

Contact:
Ted Hodge Jr.
Activities
There is still an ecclesial hall, with a room to stay and a van for use in supporting the ecclesia. Plans are in place for visits in 2021 and 2022.
News from Antigua
May 22, 2023
A New Sunday School in Antigua
By Bro. Ted Hodge, Interim Link Contact for Antigua
In August 2022 two fieldworkers arrived in Antigua from Nairobi and plan to remain there until August 2023 year. They are Bre. Amos Natembea and Albert Mwashi from Kenya. Bro. Clive Solomon has for decades supported the work in Antigua and was able to arrange for these brothers with the help of the CBMC to commit to this year-long service.
continue reading
May 1, 2022
Spring Visit to Antigua
By Bro. Chris Morse, Bracknell Ecclesia UK
Having both recently retired, my wife Sister Alison and I travelled to Antigua for four weeks of vacation in mid-March 2022. We had visited the island some years previously and wanted to help the small Ecclesia there currently consisting of three Sisters. We met with them for four Sundays where I ran the Breaking of Bread (carrying out all duties).
continue reading
Support Christadelphian Bible Mission of the Americas.