Brazil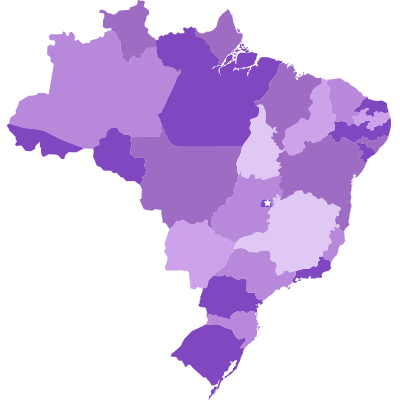 Languages:
Portuguese

Ecclesias:
5 members – no ecclesias

Main Religion:
Roman Catholic

Contact:
Jim Hunter
Activities
The size of the country poses a challenge to outreach, fellowship and pastoral work.
The members are widely scattered. Bro. Emerson Acosta advertises in print media and also generates many contacts on the Internet. The year 2018 saw the baptisms of two young men who had discovered us on the Internet and had been instructed by Emerson and via Skype classes from North America. They now receive post-baptismal classes. Some tune into meetings being broadcast in Spanish by ecclesias in Central America. CBMA workers maintain contact with all members and visit periodically.
There are several interested friends around the country.
Support Christadelphian Bible Mission of the Americas.